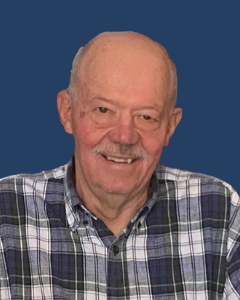 Service Information
Algene D. Gilberts, age 75, of Hutchinson, Minnesota, passed away on Tuesday, July 19, 2022, due to complications of Lewy Body Dementia, at Hutchinson Health.
Memorial Service will be held on Monday, August 1, 2022, at 11:00 A.M. at Dobratz-Hantge Funeral Chapel in Hutchinson.
Gathering of Family and Friends will be held on Sunday, July 31, 2022, from 4:00-8:00 P.M. and will continue one hour prior to the service ALL at the chapel.
Visitation/Gathering
Dobratz-Hantge Chapel
899 Highway 15 South
Hutchinson, MN
Website:hantge.com
Service
Dobratz-Hantge Chapel
899 Highway 15 South
Hutchinson, MN
Website:hantge.com
Funeral Chapel
Dobratz-Hantge Funeral Chapel
899 Highway 15 South
Hutchinson, MN 55350
Phone:(320) 587-2128
Obituary
Algene Dallas Gilberts was born on January 22, 1947, in Willmar, Minnesota. He was the son of Archie and Dorothy (Harding) Gilberts. Algene grew up on a farm near Lake Lillian. He received his education in Bird Island, Minnesota, and was a graduate of the Bird Island High School Class of 1965.
Algene entered active military service in the United States Army on February 10, 1966, in Minneapolis, Minnesota and served his country during the Vietnam era. He received an Honorable Discharge on February 9, 1968, at Fort Hood in Texas, and achieved the rank of Corporal.
On May 31, 1986, Algene was united in marriage to Debra Bartels at First Evangelical Lutheran Church in Glencoe, Minnesota. Algene and Debra resided in rural Hutchinson. They shared 36 years of marriage.
Algene was employed by 3M from 1968-2005 and retired as a production team leader. The highlight of his 3M employment was in 1990 when he was selected to go to India to assemble and start up tape production equipment and train operators.
Algene was a member of First Lutheran Church in Litchfield, Minnesota. He was also a member of the Hutchinson American Legion Post 96, Crow River Snow Pros and the Two-Cylinder Tractor Club.
Algene had great mechanical skills, could fix anything, and enjoyed overhauling engines. He restored his 1953 Golden Jubilee Ford tractor which was his pride and joy. He spent many happy hours on tractors and combines helping friends with field work. Algene was an avid outdoorsman: deer hunting, fishing, motorcycling and snowmobiling. He enjoyed fun and adventure with friends during many snowmobile trips to Yellowstone. Algene was a sports fan, especially of the Minnesota Twins and Vikings. He loved and enjoyed spending time with his family, grandchildren, and friends.
Algene passed away on Tuesday, July 19, 2022, at Hutchinson Health in Hutchinson, at the age of 75 years.
Blessed be his memory.
Algene is survived by his:
Wife, Debra Gilberts of Hutchinson, MN;
Daughters, Christine Hartwig and her husband, Matt of Cannon Falls, MN,
Kim Aronson of Northfield, MN;
Grandchildren, Steven Aronson, Caitlin (Zach) Warner, Christian Callahan, Jamie Hartwig;
Siblings, Joyce (Gary) Stone of Litchfield, MN,
Carol (Jim) Borg of Waverly, MN,
Karen (Larry) Hoffmann of Litchfield, MN,
Brother -in-Law and Sister-in-Law, David and Gloria Callahan of Lakeville, MN;
Many other nieces, nephews, relatives and friends.
Algene is preceded in death by his Parents, Archie and Dorothy Gilberts; Great Grandson, Wyatt Warner; Father-in-Law and Mother-in-Law, Leslie and Gladys Bartels.
Memorials will be given to the Mayo Clinic Lewy Body Dementia Research Program.