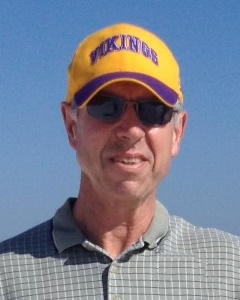 Service Information
Dale R. Yukel, age 73, husband of Roberta, of Hutchinson, Minnesota, passed away on Sunday, December 25, 2022 at his home.
Memorial Service will be held on Friday, December 30, 2022, at 11:00 A.M. at Faith Lutheran Church in Hutchinson, with interment in Peace Lutheran Cemetery in Hutchinson.
Gathering of Family and Friends will be held Thursday, December 29, 2022, from 4:00 to 7:00 P.M. and will continue one hour prior to the service ALL at the church.
Visitation/Gathering
Faith Lutheran Church
335 Main Street S
Hutchinson, MN
Service
Faith Lutheran Church
335 Main Street S
Hutchinson, MN
Funeral Chapel
Dobratz-Hantge Funeral Chapel
899 Highway 15 South
Hutchinson, MN 55350
Phone:(320) 587-2128
Cemetery
Peace Lutheran Cemetery (Hutchinson)
205th Drive
Hutchinson, MN
Obituary
Dale Roy Yukel was born on July 12, 1949, in Hutchinson, Minnesota. He was the son of Elvin and Gladys (Ondrachek) Yukel. Dale was baptized as an infant on November 23, 1949, and was later confirmed in his faith as a youth on June 10, 1962, at Czech Brethren Presbyterian Church in Silver Lake, Minnesota. He received his education in country school and Silver Lake Public School, and was a graduate of the Silver Lake High School Class of 1967. Dale furthered his education at Hutchinson Vocational School in Hutchinson.
On April 19, 1969, Dale was united in marriage to Roberta Ruschmeyer at First Evangelical Lutheran Church in Glencoe, Minnesota. This marriage was blessed with two sons, Scott and Chad. Dale and Roberta resided in Hutchinson. They shared 53 years of marriage.
Dale was employed as a coater operator for 3M. He retired in 2007. Dale also worked part-time for Cenex in Hutchinson. He was a member of Faith Lutheran Church in Hutchinson. Dale was also a member of Anytime Fitness in Hutchinson.
Dale enjoyed mowing lawns, doing yard work, and just being outdoors. He especially enjoyed spending time with his family, grandchildren and friends.
Dale passed away on Sunday, December 25, 2022, at his home, at the age of 73 years.
Blessed be his memory.
Dale is survived by his:
Wife, Roberta Yukel of Hutchinson, MN;
Sons, Scott Yukel and his wife, Sherri of Menomonie, WI,
Chad Yukel of Lakeville, MN;
Grandchildren, Syranda, SaLeya, Sedric, Sherese, and Keyanna Yukel;
Sister, Patricia Horstmann and her husband, Stanley of Silver Lake, MN;
Many other relatives and friends.
Dale is preceded in death by his Parents, Elvin and Gladys Yukel.
The family of Dale Yukel would like to thank everyone for their thoughts, prayers and kindness in this time of sorrow. Our wish is that you take the love, joy and happiness you received from Dale and spread it to those who touch your life. God bless. No individual acknowledgements will be sent.