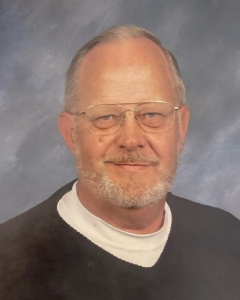 Service Information
Donald D. Slater, age 79, of Darwin, Minnesota, passed away peacefully surrounded by his family on Friday, December 16, 2022, in Buffalo, Minnesota.
Memorial Service will be held Saturday, January 7, 2023, at 11:00 A.M. at All Saints Lutheran Church in Darwin.
Gathering of Family and Friends will be held two hours prior to the service at the church.
Visitation/Gathering
All Saints Lutheran Church
118 N 1st Street
Darwin, MN
Service
All Saints Lutheran Church
118 N 1st Street
Darwin, MN
Funeral Chapel
Hantge Funeral Chapel
100 First Street
Darwin, MN 55324
Phone:(320) 693-8710
Obituary
Donald Dean Slater was born on January 26, 1943, in Montevideo, Minnesota. He was the son of Rance and Maggie (Cornelius) Slater. Don was baptized as an infant and later confirmed in his faith as a youth at Immanuel Lutheran Church of Clara City, Minnesota. He received his education in Clara City, and was a graduate with the Clara City High School class of 1961. Don furthered his education at Universal Trade School in Omaha, Nebraska.
On September 4, 1966, Don was united in marriage to Shirley Joecks at St. John's Lutheran Church in Cedar Mills, Minnesota. This marriage was blessed with four children, Dean William, Curtis Michael, Karla Kay, and Kimberly Arianna. Don and Shirley resided in Stewart, Minnesota, Dayton, Minnesota, and later moved to their lake home on Lake Washington. They shared 25 years of marriage until their divorce in 1991.
Don was an automobile instructor for 30 years at Anoka Technical and Hennepin Technical Colleges. Don was instrumental in bringing and managing the Chrysler Apprenticeship Program to Hennepin Technical College. He volunteered for many activities. Don was a member of the All Saints Lutheran Church Board, Ellsworth Township Board, A.A. for 35+ years, Minnesota Deer Hunter's Association, and many auto organizations.
Don truly enjoyed living on Lake Washington. He loved hunting, fishing, working in his yard and growing a garden. Don loved being a father and especially enjoyed spending time with his children, grandchildren, great-grandchildren, and friends. He cherished being able to watch the grandkids sporting events and family time at the lake. Don was an amazing teacher and friend to many. He was always just a phone call away, always willing to help, by either lending a hand or just listen and providing support.
Don passed away on Friday, December 16, 2022, surrounded by his children and grandchildren, in Buffalo, Minnesota, at the age of 79 years.
Blessed be his memory.
Don is survived by his:
Children, Dean Slater,
Curtis Slater and his wife, Kim,
Karla Davis and her husband, Larry,
Kimberly Jansen;
11 Grandchildren, Cassandra, Chloe, Devin, Alecia (Travis), Austin, Abigail (Josh), Hunter, Arianna, Gabrielle, Kayla, David;
3 Great-grandchildren, Coraline, Raylynn, Payton;
Twin Brother, Gerald Slater and his wife, Mary Pat;
Brother, Randal Slater and his wife Patricia;
Many other relatives and friends.
Don is preceded in death by his Parents, Rance and Maggie Slater.