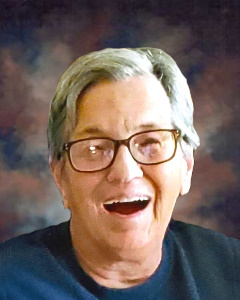 Service Information
Kathleen "Kathy" E. Baker, age 65, of Hutchinson, Minnesota, passed away on Friday, August 12, 2022, at Meeker Manor Rehabilitation Center in Litchfield, Minnesota.
Memorial Service will be held Saturday, August 27, 2022, at 11:00 A.M., at Peace Lutheran Church in Hutchinson, with interment in Oakland Cemetery in Hutchinson.
Gathering of Family and Friends will be held one hour prior to the service at the church.
Visitation/Gathering
Peace Lutheran Church
400 Franklin Street SW
Hutchinson, MN
Service
Peace Lutheran Church
400 Franklin Street SW
Hutchinson, MN
Funeral Chapel
Dobratz-Hantge Funeral Chapel
899 Highway 15 South
Hutchinson, MN 55350
Phone:(320) 587-2128
Cemetery
Oakland Cemetery
805 Hwy 15 South
Hutchinson, MN
Obituary
Kathy was born in Hutchinson, MN on May 30, 1957. She was born to Eldred and Rosetta Miller (Runke). Kathy was baptized into the Christian faith as an infant and confirmed that faith at Our Savior's. Kathy attended school at Our Savior's Lutheran School in Hutchinson and graduated from Hutchinson High School in 1975.
Kathy spent most of her life employed in the food service industry. She met her good friend Maurice Baker (Chip) in the 1980's. They worked in North Carolina and Massachusetts before settling back in Minnesota. Chip made his living as a chef. They moved to Hutchinson in 2001.
Kathy enjoyed family and traveling. At Christmas and birthday celebrations Kathy would bring a large bag full of gifts and just laugh when those gifts were opened. Of course, she enjoyed receiving gifts as well. When offered Kathy would pack her bag and be ready and willing to get in the car for a trip. When most of her brother's family was taking a trip to Alaska, her sister Beverly took Kathy along on a cruise of the inside passage of Alaska. Her best pastime was spent with her cats. A friendly dog would be enjoyed as well.
Kathy's last years were spent at Greencastle Condominiums. She enjoyed the friendliness of the residents as she walked the halls to visit.
She is survived by her brother Jeffrey and wife (Anita) of Hutchinson and their three children Michael (Barbara) of Litchfield, MN, Stephanie and (Trent) Graf, and Peter and (Cassie) of Laramie, WY, nieces, nephew, and cousins.
Kathy is preceded in death by her parents Eldred and Rosetta, sister Diedra Indelcoffer and her husband Don, sister Beverly and her husband George.