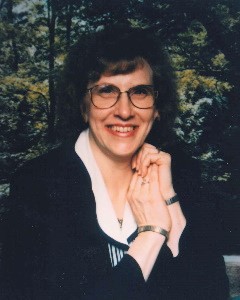 Service Information
Marlys Boyum, age 75, of Fairfax passed away Thursday, August 4, 2022, at Prairie Senior Cottages in Hutchinson.
Funeral Service will be Thursday, August 11, 2022, 11:00 A.M. at Emanuel Lutheran Church, Wellington Township, Renville County, Minnesota, with interment in Hauges Cemetery, Camp Township, Renville County, Minnesota.
Visitation will be Wednesday, August 10, 2022, from 4:00 P.M.-7:00 P.M. at the Hauser-Hantge Funeral Chapel in Fairfax and will continue one hour prior to the service at the church on Thursday.
Visitation/Gathering
Hauser-Hantge Chapel
601 South Park Street
Fairfax, MN
Website:hantge.com
Service
Emanuel Lutheran Cemetery (Wellington Twp)
68364 C.R. 27, Fairfax, MN 55332
Fairfax, MN
Funeral Chapel
Hauser-Hantge Funeral Chapel
601 South Park Street
Fairfax, MN 55332
Phone:(507) 426-7274
Cemetery
Hauges Cemetery (Camp Twp)
Camp Township, rural Franklin, MN
Franklin, MN
Obituary
Marlys Emma Boyum was born on September 9, 1946, in Hutchinson, Minnesota. She was the daughter of Luverne and Ruth (Schiro) Krueger. Marlys was baptized as an infant and was later confirmed in her faith as a youth at St. John's Lutheran Church in New Ulm, Minnesota. She received her education in Winthrop, Minnesota.
On June 11, 1966, Marlys was united in marriage to Wayne "Rusty" Russell Boyum in Winthrop, Minnesota. After their marriage, the couple moved to Redwood Falls and later to Sioux Falls, South Dakota, New Ulm, Faribault then moving back to Fairfax in 1975. They were blessed with three sons, Richard, Randall and Russell. She waitressed at 4-19 Cafe in Fairfax, drove a school bus in New Ulm, assembled at ADC in Fairfax. Marlys and Wayne owned Boyum's Insurance Agency in Fairfax, and she setup store displays for National In-Store, retiring in 2016. Marlys and Wayne shared 27 years of marriage, when Wayne passed away on October 5, 1993.
Marlys was a member of Emanuel Lutheran Church in Wellington Township, Renville County, Minnesota.
Marlys enjoyed old time dancing, playing cards, sewing, and traveling. She cherished the time she spent with her family, especially her children and grandchildren.
Marlys passed away on Thursday, August 4, 2022, at Prairie Senior Cottages in Hutchinson at the age of 75 years. Blessed be her memory.
Marlys is survived by her:
Sons,   Richard Boyum and his wife, Chris of Spicer, MN,
            Randall Boyum of Columbia Heights, MN, and
            Russell Boyum of Fairfax, MN;
Grandchildren, Scott Boyum, Amanda Raitz and her husband, Justin, and Hunter Boyum;
Step-grandchildren, Sam and Ryan Moorhouse;
Great grandchildren, Kayden Vanheuveln, Wesson Raitz and Casten Raitz;
Sisters, Linda Krueger of FL, Eunice Menesses of LeSueur, MN, Deanne Laleman and her husband, Virgil of Garvin, MN, Debra Pariseau and her husband, Chris of Elk River, MN, and Karen MacDonald and her husband, Jim of Marshall, MN;
Brothers-in-law, Delbert Boyum of Hector, MN and Bob Boyum and his wife, Joy of Vadnais Heights, MN;
Nieces, nephews, other relatives and friends.
Marlys was preceded in death by her Parents, Laverne and Ruth Krueger; Husband, Wayne Boyum; Sister, Lois Bach; Father-in-law and Mother-in-law, Arthur and Phyllis Boyum; Brother-in-law and Sister-in-law, Rodney and Sandra Boyum; Sister-in-law, LaVonne Boyum.