Pre-arranging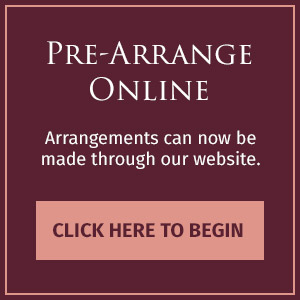 Many of us place great emphasis on planning the milestones of our lives such as college, weddings, purchasing a home, and retirement. Shouldn't it be natural to put as much care and time into planning for our final expenses? Unfortunately, these important decisions are often left up to someone else, along with any financial obligations that accompany those final expenses. By sitting down with a pre-arrangement counselor, before the need arises, you and your family will feel the peace of mind in knowing funds have been set aside and thoughtful decisions have been made. In most cases you and your family will also find this to be less stressful and emotional, and allows you to really look at all the options available and choose those that are most fitting. Pre-arranging will relieve your family of the burden in having to guess what you would have wanted and avoid emotional spending. Having the forethought to pre-arrange is one of the greatest gifts for those you may leave behind.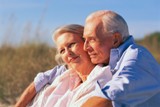 How does one get started?
The first and possibly the most difficult step is to call the funeral home to speak with a pre-arrangement counselor. When you sit down with a counselor he/she will discuss all of your options relating to funeral or memorial services. Together you can determine the services and budget that best fit you and your family's needs, including either single pay or installment plans. The counselor will also discuss several financial vehicles available to fund either a portion or the entire service. The funds can be held in several forms such as an insurance policy, annuity, or a trust account. When the death occurs, and only then, do the funds become available to the funeral home to apply to the balance of the services you and your family have arranged.
What does one do when a death occurs and they have a pre-arrangement?
In the event a death occurs and the funeral home has a pre-arrangement on file, the family should call the funeral home where the pre-arrangement exists. We are here to serve you anytime of the day or night. If the death occurs outside our service area, we still ask that you call us first and we will make all the necessary arrangements including contacting a funeral home in the area to make the transfer back into our care.
Is pre-arranging an option when medical assistance is involved?
While we do not evaluate individual's eligibility, we do work very closely with Medicaid. In most cases you are able to set aside funds for your services in a way that they are considered a non-asset. When pre-arrangements are set up as an irrevocable fund (cannot be legally cancelled for any reason), the funds set aside will not be subject to the spend-down process, nor will they be considered part of your total available assets.
Who should pre-arrange?
You are never too young or too old to make your wishes known to your family.
If you or anyone you know has any questions regarding pre-arranging please feel free to contact one of our care providers at anytime.
For your convenience, and to start planning today we have a Funeral Pre-arrangement Guide available for you to print and begin filling in at your leisure.
Pre-arranging is just that next step that can save your family from the heartache and burden of the unknown.
We have a staff of licensed pre-arrangement counselors who would be happy to help you get started.
Please call 1-800-937-1728 or email us at hantge@hantge.com and we will set up an appointment to get started. We can even meet with you and your family at your home.
You can also contact us through this website.