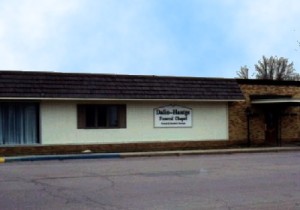 LOCATION INFORMATION
209 West Second Street
P. O. Box 636
Winthrop, MN 55396
CONTACT INFORMATION
Email:
hantgechapels@hantge.com
Caring For The Special Needs Of The Winthrop Community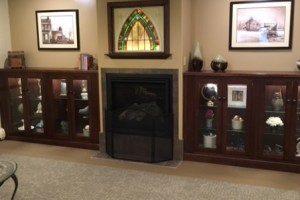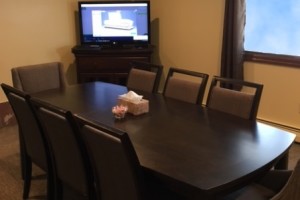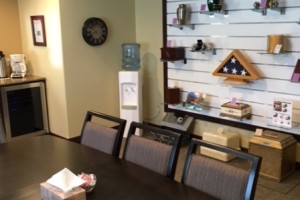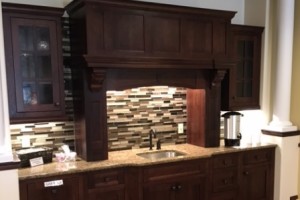 History
When the first settlers made their homes in Winthrop, Minnesota, they were faced with providing for the immediate needs that would arise. The essentials of shelter, water and food had to be met. A church and school had to be provided as soon as possible. There also needed to be a cemetery and provisions had to be made for dealing with death.
As early as could be determined, the first funeral director in Winthrop was William Anderson. The Anderson Funeral Parlor was located in the east part of the Ostrom building located on Second Street. After the death of William Anderson, Mrs. Anderson continued the business, going into partnership with Clarence L. Quist of Gaylord. The firm was then known as Anderson-Quist. After the death of Mrs. William Anderson, her daughter, Hulda Anderson, continued operating the family business.
Sometime later, Bowman and Johnson ran the furniture and undertaking business in Winthrop. Victor and Jennie Deterling purchased the Bowman and Johnson Furniture and Funeral Business in 1916. When Victor Deterling died in 1935, Mrs. Deterling continued to run the business.
Construction began on the Hinterburg and Westby Funeral Home in 1950. G.A. Hinterburg and Paul Westby built the new funeral home and furniture store at 209 West Second Street, where the current funeral chapel is located today. The store opened its doors for business in early 1951. The new facility offered furniture sales, undertaking facilities and also provided headquarters for the ambulance service of Winthrop.
On August 16, 1959, a bolt of lightning started a fire in the building, causing over $20,000 worth of damages. During the renovation of the facility, the funeral chapel in Gibbon was utilized in serving the needs of Winthrop families.
Burton Dalin, a native of Chisago City, Minnesota, who previously worked at the Klein Furniture and Funeral Home in St. Peter, Minnesota, took over the business in May of 1960. Burt continued the ambulance service and added carpet, floor coverings, wall coverings and paint to his furniture and funeral services. Dedicated employees Chester Lager, Frank Schreiner, Rollie Olson, Fred Grochow, Art Martin and Violet Walz contributed to the success of the business. Dalin dropped his furniture line in 1971, and devoted two-thirds of his business remodeling that same year to an expanded funeral chapel.
On January 2, 1992, after 45 years in funeral service, 32 of those years, serving the community of Winthrop, Burt Dalin retired from funeral service and sold his business to Elden Egesdal of Gaylord, Minnesota. Elden had been involved in funeral service since 1962, and had served the communities of St. Peter, Gaylord and Fairfax, Minnesota. Elizabeth (Frandsen) Andersen, a native of Virginia, Minnesota, was hired to serve as the resident mortician in September of 1993. Elizabeth retired from funeral service in 2010 after serving the Winthrop Community for 17 years.
In May of 1996, brothers Robert and Richard Hantge of theDobratz-Hantge Funeral Chapel in Hutchinson, Minnesota, purchased and re-named the business Dalin-Hantge Funeral Chapel. Robert and Richard Hantge,  and the extended funeral chapel staff, continue to provide Winthrop and the surrounding area with funeral and cremation services.
Staff