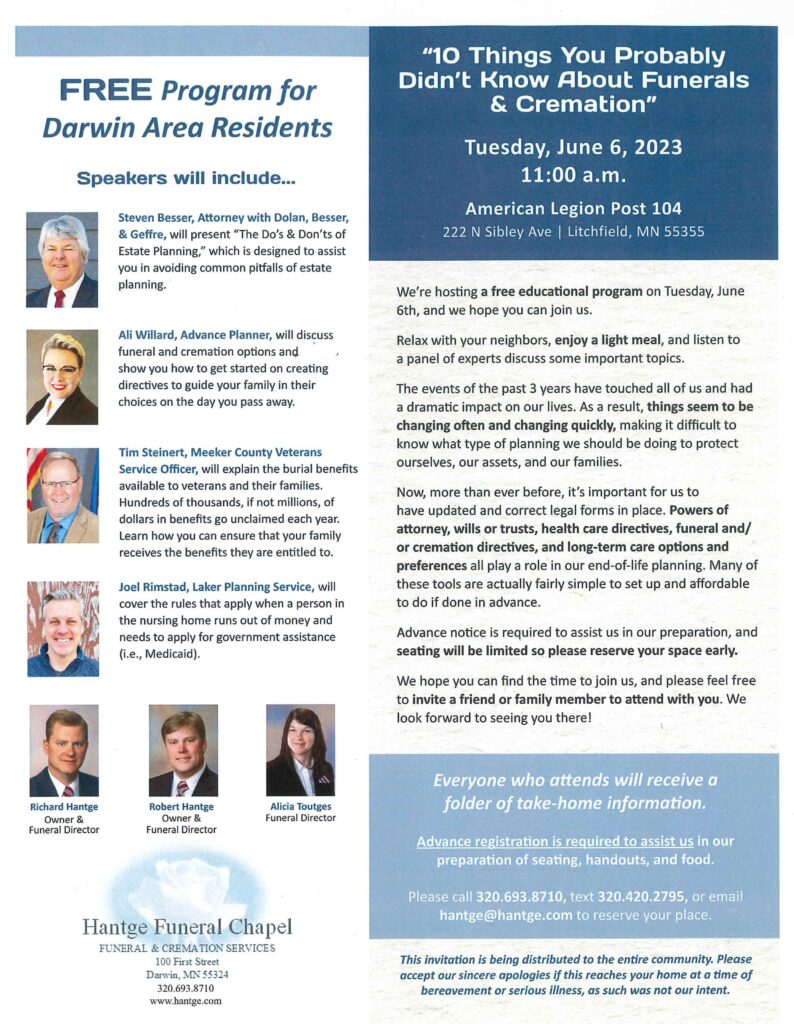 Support Groups
GriefShare Information
~Anyone who has lost a loved one is welcome to attend this program.
~This program is a free 13-week program in which you can join at any session throughout the 13 weeks. Each session is a stand-alone session and does not build from the first week.
~This is an ecumenical program. All walks of faith are welcome.
~The facilitator is Father Paul Wolf, pastor at St. Anastasia. He continues to facilitate this program in Hutchinson and previously led the group for three years in Marshall, MN.
The first session begins:
Monday, September 11, 2023, starting at 1:00 P.M. in the Hospitality Room at St. Anastasia Catholic Church.
If you have any questions or would like further information, please call Father Paul Wolf at 320-587-6507 or Hantge Funeral Chapels at 320-587-2128.
Suicide Loss Bereavement Support Group
2nd Thursday of the Month
7:00-8:30 P.M.
Oakland Cemetery Chapel
Hutchinson, Minnesota
For meeting info and location email info@2bcontinued.org or call (320) 583-2304