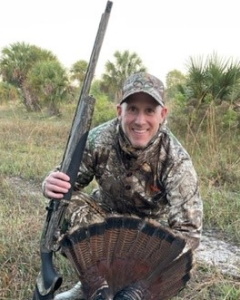 Service Information
Adam M. Breakell, age 47, of Glencoe, Minnesota, passed away Monday, November 7, 2022, at his home in Glencoe, Minnesota.
Memorial Service will be held Wednesday, November 16, 2022, 2:00 P.M. at Friedens United Church of Christ (County Line) in rural Norwood Young America, Minnesota.
Gathering of Family & Friends will be held Wednesday, November 16, 2022, from 12:00 – 2:00 P.M., two hours prior to the service at the church.
An additional memorial service will be held Saturday, December 3, 2022, 11:00 A.M., at Church of Christ in Goshen, Connecticut.
Visitation/Gathering
Friedens (County Line) Church
11325 Zebra Avenue
Norwood Young America, MN
Service
Friedens (County Line) Church
11325 Zebra Avenue
Norwood Young America, MN
Funeral Chapel
Johnson-McBride Funeral Chapel
1222 Hennepin Avenue
Glencoe, MN 55336
Phone:(320) 864-3737
Obituary
Adam Marshall Breakell was born on May 17, 1975, in Torrington, Connecticut.  He was the son of Thomas and Constance (Jural) Breakell. He was baptized at The Lighthouse Baptist Church in Durant, Oklahoma. Adam received his high school diploma from Wamogo High School, in Litchfield, Connecticut, graduating Class of 1993, and furthered his education, graduating in 2015 from World Wide College of Auctioneering in Mason City, Iowa.
While leading Sales/Logistics for IEP Holdings in Plymouth, Minnesota, Adam also owned and operated 26 North Enterprises. He was a member of the Agricultural Society in Goshen, Connecticut, the Northwest Connecticut Draft Horse Association, and the National Farriers Association. In addition, he became a certified instructor for Home Safety, Personal Protection in the Home, Rifle, Shotgun, and Pistol with the National Rifle Association of America.
Adam made his home in Glencoe, Minnesota, with Samantha Hawkins and her 2 children, other family, and many friends.  He was blessed with three children, Elijah "Eli", Caleb, and Chance.
Adam Marshall Breakell was undoubtedly the purest, most genuine, and kind-hearted soul many of us were privileged to have in our lives. He modeled and effortlessly taught us patience, respect, love, and compassion for others.
Adam's work ethic, determination, and at times, stubbornness to succeed, are something to be admired. His passion for trucking eventually evolved into a longtime dream of his - the startup of his own company. He loved to travel and made countless friendships in every corner of his life regardless of where he went. At his core, Adam was truly a farm boy at heart. He enjoyed hunting, breeding, and showing cattle, farming, and was an extremely talented farrier. His target shooting skills were as impressive as his knowledge and collection of guns, and he loved sharing this hobby with anyone that showed interest.
Adam was honest and loyal; a "handshake is all ya need" type of guy. His dry sense of humor, perfectly timed one-liners, and flawless impersonations brought laughter and joy to his family and friends and will leave us with a future of countless stories and memories.
Without even knowing it, Adam made everyone feel special.
The memories and love that Adam shared with us all will be unforgettable and life-lasting. His smile was remarkably contagious and is something that will never be forgotten. He was loved deeply and will forever be missed.
Jesus gained a good one – but He already knows that.
Adam passed away Monday, November 7, 2022, at his home in Glencoe, Minnesota, at the age of 47 years.
Adam is survived by:
Significant Other, Samantha Hawkins and her children, Lauren and Emery;
Children, Elijah Breakell, Caleb Price, Chance Price and his wife, Sabrina and their children;
Parents, Thomas and Constance Breakell;
Brother, Seth Breakell and his wife, Susan;
Sister, Michaela Breakell and her wife, Sarah, and their children, Thomas, James, and Isabella;
Other relatives and many friends.