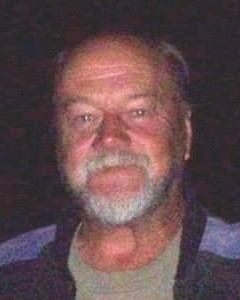 Service Information
Adrian "Dubs" Schiebel, age 64, of Hector, passed away Tuesday, March 29, 2016, at the University of Minnesota Medical Center in Minneapolis.
Memorial Service will be held Thursday, April 7, 2016, at 11:00 A.M. at St. Paul's Lutheran Church in Hector, with interment in the Hector City Cemetery.
Gathering of Family and Friends will be held Wednesday, April 6, 2016, from 4:00 - 8 :00 P.M. at the Hughes-Hantge Funeral Chapel in Hector, with a 7:30 P.M. Prayer Service.  Visitation will continue on Thursday at Church for one hour prior to the service.
Visitation/Gathering
Hughes-Hantge Chapel
311 Main Street South
Hector, MN
Website:hughes@hantge.com
Service
St. Paul's Lutheran Church
500 Cedar Avenue East
Hector, MN
Funeral Chapel
Hughes-Hantge Funeral Chapel
311 Main Street S.
Hector, MN 55342
Phone:(320) 848-6297
Cemetery
Hector City Cemetery
Renville County, Hector Township, Section 32
Hector, MN
Obituary
Adrian Earl Schiebel was born on September 27, 1951, in Olivia, Minnesota, the son of Harold "Shorty" and Vernie (Decknadel) Schiebel. He was baptized as an infant, and confirmed in his faith at the United Methodist Church in Hector. Adrian grew up in Hector, and graduated with the Class of 1971 from the Hector High School.  It was during his youth he became known to everyone as Dubs.
Dubs lived in Hector most of his life. He was employed at various jobs, but retired in December of 2015 from the City of Hector maintenance department.
Music was a staple in Dubs' life, from 50's, 60's, and 70's to rock and country. He loved movies. Fishing was his favorite pastime, and he liked working outside gardening. He also enjoyed decorating his bedroom. Dubs was friendly and welcoming to those he met, and enjoyed good times with friends and family. He especially loved his son, Shane.
On Tuesday afternoon, March 29, 2016, Dubs passed away at the University of Minnesota Medical Center in Minneapolis, having reached the age of 64 years, 6 months, 2 days.  Blessed be his memory.
Adrian is survived by his:
Son, Shane Schiebel, and his Special Friend, Mandy, of Hector;
Mandy's children, Damian Polfliet and Trinity Kirschbaum;
Siblings: Layne Schiebel of Anna, TX,
                Curtis Schiebel and his Wife, Michele, of Chanhassen, and their daughter Beth, and sons Mike and Mark;
              Lynne Cunningham and her Husband, Robert, of Lake Crystal, and their daughters Lisa, Angela, and Amie;
many other relatives, and friends.
He was preceded in death by his Parents, Harold and Vernie, his Sister-in-Law Deon Pittman Schiebel, and his Special Friend, Sandra "Sam" Otto.