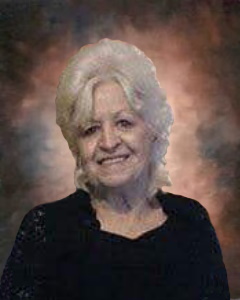 Service Information
Alice F. Ilar, age 76, of Hutchinson, Minnesota, formerly of West Virginia, passed away on Tuesday, June 28, 2022, at Harmony River Living Center in Hutchinson.
A joint Celebration of Life will be held at the end of July 2022, honoring Alice and her daughter, Peach, at the Ravenswood Riverfront Park in West Virginia on or around July 30.
Funeral Chapel
Dobratz-Hantge Funeral Chapel
899 Highway 15 South
Hutchinson, MN 55350
Phone:(320) 587-2128
Obituary
Alice Faye (Hanshaw) Ilar went home to be with our Lord on June 28, 2022, at Harmony River Nursing Home in Hutchinson, Minnesota. She was born May 11, 1946, in Charleston, West Virginia, and resided in West Virginia most of her life until moving to Minnesota in 2008 with family where she has resided the past 14 years.
She was the daughter of the late Herman Hanshaw and the late Anetha Barnette.
Alice loved the Lord, fishing, playing cards and spending time with her family.
Blessed be her memory.
Alice is survived by her:
Daughters, Tina Marie Thaxton,
Nena Faye Thaxton of Ripley, WV;
Son-in-law, James (Crab) Pease of Hutchinson, MN;
Grandsons, Burton James (BJ) Garnes, Chad Michael Garnes of Ripley, WV, Dustin Anthony Icenhower (Caridad) of Hutchinson, MN, Robert Pease of Hutchinson, MN;
Granddaughters, Crystal Nicole (Nikki) Taylor of WV, Amy Whited of Ravenswood, WV;
Great-grandchildren, Holly, Lexi, Gage, Gwen of WV, Gavin, Layla, Marisol, Perlita, Victoria, Lucy, Zelda, Ezekiel, Declan of MN, and Aria of IA, Adrian and Madisyn Whited of WV;
Sisters, Lee Parsons of LA,
Edith Vanatter of KY;
Brother, Raymond Hanshaw of Charleston, WV;
Many other relatives and friends.
Alice is preceded in death by her Daughter, Lena (Peach) Icenhower Pease; Grandson, Nicholas Andrew Icenhower; Granddaughter, Robin Janine Taylor; Brothers, Gene, Bobby and Leroy; and Sisters, Cookie and Marylee.