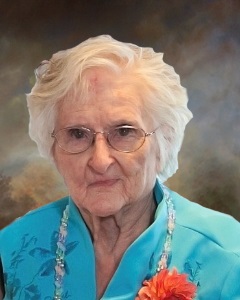 Service Information
Alice Olson, age 99, of Brownton, Minnesota, passed away Saturday, December 17, 2022, at GlenFields Living With Care in Glencoe.
Memorial Service will be Friday, December 30, 2022, 11:00 A.M. at Grace Lutheran Church in Brownton with interment in the church cemetery.
Gathering of Family and Friends will be Thursday, December 29, 2022, from 4:00 P.M.-6:00 P.M. at the Dalin-Hantge Funeral Chapel in Winthrop and will continue one hour prior to the service at the church on Friday.
Visitation/Gathering
Dalin-Hantge Chapel
209 W 2nd Street
Winthrop, MN
Website:hantge.com
Service
Grace Lutheran Church
8638 Plum Avenue
Brownton, MN
Funeral Chapel
Dalin-Hantge Funeral Chapel
209 West Second Street
Winthrop, MN 55396
Phone:(507) 647-5326
Cemetery
Oak Grove Cemetery
11th Ave. N.
Brownton, MN
Obituary
Alice Luella Olson was born on February 12, 1923, in Hendricks, Minnesota. She was the daughter of Mons T. and Jorgina "Gina" (Hofland) Singsaas. Alice was baptized as an infant on March 2, 1923, and was later confirmed in her faith as a youth on June 6, 1937, both at Lake Hendricks Church. She received her education for one year at Singsaas Country School and was a graduate of the Hendricks High School class of 1941.
On May 19, 1942, Alice was united in marriage to Peter Olson by Pastor O.A. Olson in the parsonage in Canby, Minnesota. After their marriage, the couple resided in various locations before settling in Lafayette. They later purchased their farm in rural Brownton. Alice was employed at Hendricks Telephone Company, Green Giant and Fingerhut. Alice and Peter were blessed with six children. Alice and Peter shared 43 years of marriage when Peter passed away on March 15, 1986.
Alice was a member of Grace Lutheran Church in Brownton and enjoyed Bible Class. She was also a member of the Senior Citizens.
Alice enjoyed dancing, singing, playing Yahtzee, Skip Bo and Bingo. She cherished the time she spent with her family, especially her children, grandchildren and great-grandchildren.
When she needed assistance with her daily care, Alice became a resident of GlenFields Living With Care in Glencoe on October 4, 2016, and passed away surrounded by family on Saturday, December 17, 2022, at the age of 99 years. Blessed be her memory.
Alice is survived by her:
Children,          Cheryl (Fuzz) Fusaro,
Karen Olson,
Peter Olson Jr.,
Oscar (Lori) Olson,
Oswald Olson,
Wynn (Denise) Hughes;
Grandchildren, Monica (Joel) Schwandt, Fara (Isaac) Riter, Michael (Elizabeth) Fusaro, Jeremy (Sawyer) Olson, Michelle (Charlie) Passa, Jesse (Jaimie) Olson, Karla Manuel, Charles (Rosebud) Johnson, Peter (Angela) Olson III, Anthony (Meg) Olson, Althea Olson, Jackie (Steve) Langanki, Travis (Laura) Olson, Brandon Olson, Nikki (Cory) Schmidt;
Many great-grandchildren and great-great-grandchildren;
Nieces, nephews other relatives and friends.
Alice was preceded in death by her Parents, Mons and Jorgina Singsaas; Spouse, Peter Rasmuss Olson; Son, Michael Olson; Grandchild, Jordan Fusaro; Siblings, Clara Johnson, Olga Cole, Marvin Singsaas, Benny Singsaas, Eda Haman, Junith (Jeanette) Singsaas, Thelmor (Temmy) Singsaas.