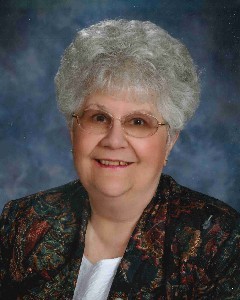 Service Information
Alice E. Pederson, age 86, of Silver Lake formerly of Buffalo Lake, passed away peacefully, with family by her side on Monday, July 3, 2017, at Cedar Crest Estate in Silver Lake.
Funeral Service will be Monday, July 10, 2017, 11:00 A.M. at Zion United Methodist Church in Buffalo Lake with interment in the Swedlanda Lutheran Cemetery, Palmyra Township, Renville County.
Visitation will be Sunday, July 9, 2017, from 4:30 P.M. - 7:00 P.M. and will continue one hour prior to the service ALL at Zion United Methodist Church in Buffalo Lake.
Visitation/Gathering
Zion United Methodist Church
306 NW 2nd Street
Buffalo Lake, MN
Service
Zion United Methodist Church
306 NW 2nd Street
Buffalo Lake, MN
Funeral Chapel
Dobratz-Hantge Funeral Chapel
899 Highway 15 South
Hutchinson, MN 55350
Phone:(320) 587-2128
Cemetery
Swedlanda Lutheran Cemetery (Palmyra Twp)
73950 CR 16
Palmyra Township, MN
Renville County
Obituary
Alice Evelyn Lang was born January 25, 1931 at home, in East Lake Lillian Township. She was the fourth child of thirteen born to Frank and Mabel (McDowell) Lang. She was baptized and confirmed in her faith. She attended District 72 country school through 8th Grade. She worked for Phyllis Schendel at the Sweet Shop in Olivia, as well as doing child care for the Vanderhagens. She married Duane "Bud" Lehrke on September 1, 1952. They farmed together for many years, before moving with their three daughters to Cosmos, where Alice waitressed at Miller's Cafe. They moved to rural Hector, and Alice began working at 3M in Hutchinson, carpooling to work with neighbor ladies. Alice bought a house in Hector, and moved the family one last time. She and Bud divorced, after 27 years of marriage. She met and married Lloyd "Bud" Pederson in 1979, selling her house in Hector and moving to Bud's house in Buffalo Lake. They enjoyed 18 years of marriage and spent many happy years traveling, visiting with friends and family, and their Sunday afternoon drives around the countryside, until Bud's passing in 1997. Alice remained in Buffalo Lake until her daily cares were too much for her to handle. She loved her time at Prince of Peace in Hutchinson. As her Dementia progressed, she moved to The Pines, also in Hutchinson, and finally, Cedar Crest Estates in Silver Lake.
Alice enjoyed gardening in her younger days, and continued to make wonderful jams and jellies, until she left her home in Buffalo Lake. She was always doing things for others…Red Cross Bloodmobile, Funeral Committee Chair at church, Meal on Wheels delivery, crafts for Vacation Bible School, and roasting turkeys for the annual supper at church. Her passion was sewing. She made matching dresses for her three daughters when they were little, and continued sewing for others through the years. She went on a church mission trip to Jamaica, and sewed curtains for the orphanage. She also made pillow case dresses and school bags that went overseas. One of her caregivers at Cedar Crest commented that Grandma P. had sewn the floor pillows for Mrs. Rudeen's Class at school in Buffalo Lake. Known for her intricate hand stitching, she loved quilting, having made just under 2,000 quilts in her lifetime. Alice was dedicated to her family and especially enjoyed when Cheryl brought Jameson and Karlson regularly for visits.
Blessed by her memory.
Alice is survived by her
Daughters, Joyce Nyhus and husband Neil "Alex" of St Cloud, MN,
                 Cheryl Buboltz of Silver Lake, MN;
Grandchildren, James Buboltz and wife Linda of Silver Lake, MN,
            Zach Nyhus of Minneapolis, MN;
Great-Grandsons, Jameson and Karlson Buboltz;
Son-in-Law, Larry Stuber, his children Scott Stuber and wife Laura, Todd Stuber and wife Jill, Kristine Karl and husband Brad, their children, Keegan, Mackenna, and Macy Stuber, Aaron and Tyler Karl, Jackson and Nolan Stuber;
She leaves three sisters, Leona, Esther, and Katie, along with six brothers, Sam, Art, Bob, LeRoy, Eugene, and David to mourn her passing, as well as many dear relatives and friends. She has one Goddaughter, DeAnn Fast.
Alice was preceded in death by husband, Lloyd "Bud" Pederson, daughter, Gloria "Buffy" Stuber, granddaughter, Amy Nyhus, son-in-law, Kevin Buboltz, step-daughter, Janice Pederson, her parents, brother, Harvey, sisters, Lillian and Nina, along with many nieces, nephews, and in-laws in the Lang, Lehrke, and Pederson families.