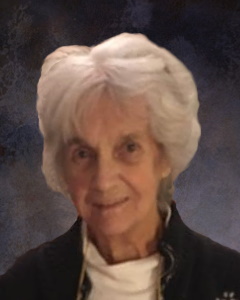 Service Information
Alice Y. Kelm, age 83, of Belle Plaine, Minnesota, passed away on Monday, June 6, 2022, at The Gardens at Winsted in Winsted, Minnesota.
No Services will be held at this time.
Funeral Chapel
Dobratz-Hantge Funeral Chapel
899 Highway 15 South
Hutchinson, MN 55350
Phone:(320) 587-2128
Obituary
Alice Yvonne Kelm was born on December 8, 1938, in Tracy, Minnesota. She was the daughter of Adolph and Lela (Hudson) Longstrom. Alice was baptized as an infant and later confirmed in her faith as a youth at Trinity Lutheran in Balaton, Minnesota. She received her education in Russell, Minnesota, and was valedictorian of the Russell High School class of 1957.
Alice was a member of Immanuel Lutheran Church in Brownton, Minnesota. She was also a member of the Brownton American Legion Auxiliary.
Alice was an independent, spirited, woman who owned several businesses at various times in the 70's and 80's including a Mexican restaurant, a Dairy Queen, and a bar. However, Alice's passion was her in-home daycare which she ran for many years. Alice also enjoyed gardening, reading, and knitting. She especially enjoyed spending time with her family, grandchildren and friends.
Alice passed away on Monday, June 6, 2022, at The Gardens in Winsted in Winsted, Minnesota, at the age of 83 years.
Blessed be her memory.
Alice is survived by her:
Children, Tom Kosse,
Ron Kosse and his wife, Terri,
Ron Kelm Jr. and partner, Kim,
Steven Kelm and his wife, Rachel;
Daughter-in-law, Lori Kosse;
Grandchildren, Kate Uyson, Alexandra VanHorn, Samantha O'Connell, Jeremy Kosse, Austin Kelm, Landry Kelm, Mallory Kelm, Lincoln Kelm, Holden Kelm, Sawyer Kelm;
6 Great-grandchildren;
Brother, Zak Longstrom and his wife, Teri;
Many other relatives and friends.
Alice is preceded in death by her Parents, Adolph and Lela Longstrom; Siblings, Jerry Longstrom, Richard Longstrom; Son, Don Kosse.