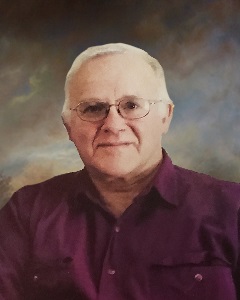 Service Information
Allen "Al" Larson, age 65, of Gaylord, Minnesota, passed away Saturday, May 28, 2022, at Abbott Northwestern Hospital in Minneapolis, Minnesota.
Funeral Service will be Friday, June 3, 2022, 10:00 A.M. at Immanuel Lutheran Church in Gaylord with interment in the church cemetery.
Visitation will be Thursday, June 2, 2022, from 4:00 P.M.-8:00 P.M. at Immanuel Lutheran Church and will continue one hour prior to the service on Friday.
Visitation/Gathering
Immanuel Lutheran Church
315 5th Street
Gaylord, MN
Service
Immanuel Lutheran Church
315 5th Street
Gaylord, MN
Funeral Chapel
Egesdal Funeral Home
74 Main Avenue
Gaylord, MN 55334
Phone:(507) 237-2388
Cemetery
Immanuel Lutheran Cemetery (Gaylord)
Highway 22 North
Gaylord, MN
Obituary
Allen "Al" Duane Larson was born on December 24, 1956, in Tyler, Minnesota. He was the son of Martin and Lillian (Miller) Larson. Al was baptized as an infant at Aetna Lutheran Church in Ruthton, Minnesota, and was later confirmed in his faith as a youth at First Lutheran Church in Marshall, Minnesota. He received his education in Marshall and was a graduate of the Marshall High School class of 1975. After graduation, Al was employed at PPG Industries in Marshall.
On May 19, 1985, Al was united in marriage to Janice Hildebrandt in Gaylord. During the first five years of their marriage, they resided in Russell. Al entered Southwest Technical College and graduated in 1990. It was at this time, Al and Janice moved to Gaylord and he was employed by Viking Electric in the Cities. Al remained with Viking for a year and then took employment with what is now Tetra Pak (which at the time was Scherping Systems). He remained with this company until his death. Al and Janice were blessed with three daughters, Samantha, Hannah and Allison. Al and Janice shared 37 years of marriage.
Al was a member of Immanuel Lutheran Church in Gaylord.
Al enjoyed traveling, gardening, canning, hunting, fishing, and watching Marvel movies. He cherished the time he spent with his family, especially his daughters.
Al was admitted to Abbott Northwestern Hospital on Thursday, May 26, 2022, and passed away on Saturday, May 28, 2022, from complications of a stroke at age of 65 years. Blessed be his memory.
Al is survived by his:
Wife,               Janice Larson of Gaylord, MN;
Daughters,     Samantha Larson of Naperville, IL,  
                         Hannah Schons and her husband, Blake of Gaylord, MN, and
                         Allison Larson of St. Paul, MN;
Sisters, Sharon Larson, Carol (Chuck) Thomas, Linda (Brian) Larson;
Brothers, Lyall (Judy) Larson, Curt (Sandy) Larson, and Dan Larson;
Nieces, nephews, other relatives and friends.
Al was preceded in death by his Parents, Martin and Lillian Larson.