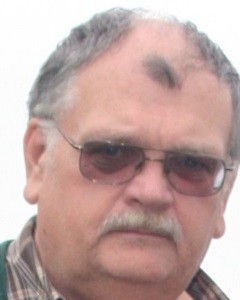 Service Information
Allen Weseloh, age 62, of rural Hector, passed away Thursday, September 1, 2016, at his home in Brookfield Township south of Cosmos.
Memorial Service will be held Friday, September 9, 2016, at 5:00 P.M. at the Seventh-Day Adventist Church in Hutchinson.
Gathering of Family and Friends will be held for one hour prior to the service, from 4:00 – 5:00 P.M. on Friday, September 9, 2016,  all at the Seventh-Day Adventist Church.
Interment will be held at a later date in Oakland Cemetery.
Memorials preferred.
Visitation/Gathering
Seventh-day Adventist Church
820 Main Street N
Hutchinson, MN
Service
Seventh-day Adventist Church
820 Main Street N
Hutchinson, MN
Funeral Chapel
Hughes-Hantge Funeral Chapel
311 Main Street S.
Hector, MN 55342
Phone:(320) 848-6297
Cemetery
Oakland Cemetery
805 Hwy 15 South
Hutchinson, MN
Obituary
Allen George Weseloh was born July 19, 1954, in Olivia, Minnesota. He was the son of Harry and Marian (Newcombe) Weseloh. Allen was baptized in the Lutheran faith on December 19, 1954 at St. Paul's Lutheran Church in Hector, Minnesota and confirmed in that faith at Peace Lutheran Church in Cosmos, Minnesota on May 18, 1969. Later in his life he joined the Seventh-day Adventist congregation in Hutchinson, Minnesota.
He attended school in Cosmos, Minnesota and was a graduate of the Cosmos High School Class of 1972. Following graduation Allen pursued his love of motorcycle travel, including several trips out west with friends. He was a self-taught player of the concertina and played at numerous family and social gatherings.
Allen was always a product of the countryside as he was raised on a dairy farm southwest of Cosmos and continued to make his living in the agricultural community. Soon after graduating Allen worked for the Cosmos Elevator before operating the family farm for many years. After that, he was employed at an elevator in Hector and then drove truck for several companies and operated equipment for a number of farmers in the years prior to his death.
Conserving the land and environment were also special concerns for Allen who was a lifetime member of Pheasants Forever, and who restored much of his farm to wildlife habitat.
Allen reserved a special spot in his heart for his nephews, Richard and Beau, who were each called "Chief" by their uncle. Allen loved researching family history and enjoyed sharing those stories.
Allen passed away on Thursday, September 1, 2016 at his home south of Cosmos, at the age of 62.
Blessed be his memory.
Allen is survived by his:
Brother, Harold Weseloh (Patricia) of Litchfield, MN;
Nephews, Richard Weseloh of Hutchinson, Minnesota and Beau Weseloh of Litchfield, Minnesota;
many other relatives and friends.
Allen is preceded in death by his parents, Harry and Marian Weseloh, brother David Weseloh, and brother Ronald Weseloh.