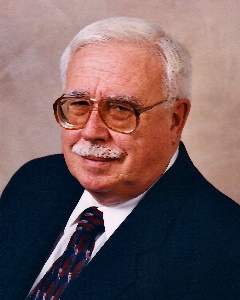 Service Information
Alvin J. Cotter, 88, husband of Joan, of Hutchinson, Minnesota, passed away Friday, January 21, 2022, with his family at his side, at Glencoe Regional Health Services in Glencoe, Minnesota.
Mass of Christian Burial will be held Saturday, July 9, 2022, at 11:00 A.M. at St. Anastasia Catholic Church in Hutchinson, Minnesota, with interment in the church cemetery.
Gathering of Family and Friends will be held one hour prior to the service at the church.
Fellowship will follow at his beloved farm, now Good Courage farm, 21161 York Road, Hutchinson, MN.
In lieu of flowers, a memorial is preferred in Al's name through the University of Wisconsin–Madison: engineering.wisc.edu/giving
Service
St. Anastasia Catholic Church
460 Lake Street South
Hutchinson, MN
Funeral Chapel
Dobratz-Hantge Funeral Chapel
899 Highway 15 South
Hutchinson, MN 55350
Phone:(320) 587-2128
Obituary
Al was born February 27, 1933, to Edward and Erma (Kusilek) Cotter at home in Prescott, WI. His family had a dairy operation and farmed. At age 2½, Al lost his leg in a farming accident. Rather than the loss being a limiting situation, Al said it became a doorway to opportunities.
Al attended school in Prescott, then worked as a draftsman at American Hoist and Derrick then at 3M. After three years, he went back to school to the University of Wisconsin–Madison to become a mechanical engineer. He then moved to St. Paul to continue to work at 3M. In November 1961, he met the love of his life, Joan. They got engaged the following June and were married October 6, 1962.
Al and Joan made their home in White Bear Lake, MN, where they welcomed three children; Kathleen, Constance, and Andrew. The Cotter family moved to Hutchinson, MN, and Al continued working at 3M as a design supervisor, a technical liaison, and then as a plant engineer at the Magnetic plant. Some of his projects were to automate the assembly of audio cassettes, the first of its kind in the world, and to create a JIT (just-in-time) warehouse. Another project was to install automatic packing of 3M products which required several trips to Europe to purchase a multipack machine.
While on a bike ride in 1971, Joan found a farm for sale. Five months later, Al and Joan purchased it with crops standing in the field. The Cotters moved the following spring to their new working farm. Al continued to work at 3M and farmed evenings and weekends for many years.
In 1990, Al retired from 3M after 35 years, then turned his focus to the Minnesota Corn Growers Association as a State Director for 11 years and the National Corn Growers Association as a researcher and technical liaison for four years. He and Joan traveled throughout the US and took a bicycle trip through Europe. As a full-time farmer, he applied his engineering and innovation interest to ridge tilling, twin row planting, yield monitoring on his tractor, and front mount ridge cleaning. He was featured on the front cover of an issue of The Farmer magazine for his innovative farming methods.
Al was an engineer in all aspects of his life. He looked at situations, took them apart, then put them back together better than they were before. He thought rules were suggestions. If he got one answer and didn't like it, he'd ask other persons until he got the answer he desired.
Al loved his wife, Joan. He honored, respected, and cherished her. He was forever concerned that she was safe and taken care of. He believed in his wife's work. He helped her ideas become a business, then his influence and input made Activities for Learning flourish and become a successful business. As the CEO of the company, he always wanted to know what the numbers were, what the inventory was, and updates about the staff, even at the end of his life.
He believed in his children. No matter what they did or didn't do, he supported them fully and completely. If he didn't like one of their decisions, they never knew about it. And if they fell on their face, he was the first one to be there to give a hand to help them up. He cherished his five grandchildren and great grandchild and was forever checking up on them.
Al valued education, whether formal, through life, or by reading. He'd tell everyone to read the Economist! He respected people. It didn't matter who you were or what you did, he saw value in every person; the checkout lady at the grocery store, the U.S. President he shook hands with, the business owners, and the child learning to drive tractor. Every person had value. He never said it. He lived it. In his blog, he wrote, "Which comes first, innovation or change. I will argue innovation and change both lead and lag one another depending on the circumstances. Innovation can be stopped. The way to do it is through the education system. If we stop educating craftsman, technicians, engineer and scientist, innovation will slow and then stop."
Al is survived by his wife of 59 years, Joan, two daughters, Kathleen (Steve) Clayton of Hazelton, ND, and Constance (Greg Billman) Cotter of Columbia Heights, MN, and son, Andrew (Irene Genelin) Cotter, four grandchildren, AnnaRene (Chris) St. Amant, Megan Lawler, Matthew Lawler, and Ani Cotter, and one great grandchild, Carson Lawler, and a myriad of in-laws, nieces, and nephews. He was preceded in death by his parents, Edward and Erma Cotter, his two sisters, Arvilla Cotter and Rochelle Kinneman, and his grandson, Jonathan Lawler.