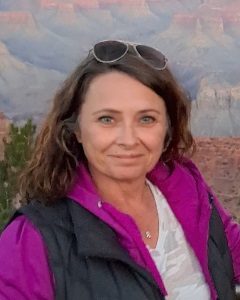 Service Information
Amy Eustis, age 53, wife of Randy, of Gaylord passed away Sunday, June 12, 2022, at the Minneapolis VA Health Care System in Minneapolis.
Memorial Service will be Friday, June 24, 2022, 11:00 A.M. at Scandian Grove Lutheran Church in Norseland.
Gathering of Family and Friends will be Thursday, June 23, 2022, from 4:00 P.M.-7:00 P.M. at the Egesdal Funeral Home in Gaylord and will continue one hour prior to the service at the church on Friday.
Military Honors by the Manthey-Asmus American Legion Post #433.
Visitation/Gathering
Egesdal Funeral Home
74 Main Avenue
Gaylord, MN
Website:hantge.com
Service
Scandian Grove Lutheran Church (Norseland)
42869 Co Rd 52
St Peter, MN
Funeral Chapel
Egesdal Funeral Home
74 Main Avenue
Gaylord, MN 55334
Phone:(507) 237-2388
Obituary
Amy was raised by her mother and stepfather, Corky and Douglas Biehn, along with biological father, Bruce Theisse. She loved her brothers tremendously (Jon, Jesse, Matt, Nohle). She graduated from St. Peter High School and participated in many activities - her favorite to talk about were marching band and theatre. 
Amy married Randy Eustis at Scandian Grove Lutheran Church. They were lifelong companions and best friends. Along with the many adventures they shared in their 33 years of marriage, their greatest adventure was raising their four children (Becky, Luke, Max, Cooper)...and then becoming grandparents (Rilynn, McKinley, Macey, Everly, Waylon, Wren).  She enjoyed spending time with her family, gardening, crafting, golfing, hunting, fishing, biking, and camping. 
Amy enlisted in the Army Reserve, serving as a combat nurse in the Medical Corps. She was deployed to El Salvador, toured in Kuwait, and served with her husband in Desert Storm. Amy was honorably discharged after 18 years of service. She was proud of her military service and carried her combat experience into the nursing field. She graduated with her LPN degree from South Central College and later received her BSN from St. Catherine's University. She touched many lives in her various positions throughout her healthcare career, but her passion was sharing her faith and experience, as she cared for her staff and her beloved residents as director of nursing at St. Benedictine's in St. Peter. 
Amy had been quietly but fearlessly fighting military service-connected lung cancer since October 2021. On June 12th, Women Veterans Day, Amy had her walk of honor after passing away at the VA Hospital in Minneapolis - with her whole family by her side. Her selfless service to her country, her dedication to her nursing career, and the love and laughter she was known for will live on through her family and all of the lives she touched.
Amy is survived by her:
Husband,         Randal Eustis of Gaylord, MN;
Children,         Becky Boelter and her husband, Sam of Henderson, MN,
                        Luke Eustis and his wife, Brittany of AZ,
                        Maxwell Eustis of Green Isle, MN, and
                        Cooper Eustis and his wife, Margaret of Gaylord, MN;
Grandchildren, Rilynn and McKinley, Macey, Everly, Waylon and Wren;
Mother, Corky Biehn of St. Peter, MN;
Father, Bruce Thiesse;
Siblings, Jon Biehn, Jesse Thiesse, Nohle Steiner, Matt Volk;
Nieces, Nephews, other relatives and friends.
Amy was preceded in death by her Father, Douglas Biehn.