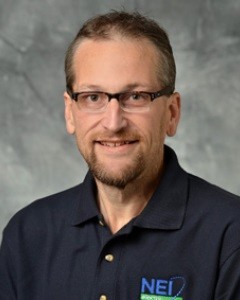 Service Information
Andrew Beem, age 45, of Hutchinson, formerly of Buffalo Lake, passed away Wednesday, January 6, 2016, at his home.
Mass of Christian Burial will be held Saturday, January 9, 2016, at 10:30 A.M. at St. John's Catholic Church in Hector.
Visitation will be held Friday, January 8, 2016, from 4:00 – 8:00 P.M. at the Hughes-Hantge Funeral Chapel in Hector, and will continue at St. John's Catholic Church on Saturday, January 9, 2016, for one hour prior to the service, beginning at 9:30 A.M.
Visitation/Gathering
Hughes-Hantge Chapel
311 Main Street South
Hector, MN
Website:hughes@hantge.com
Service
St. John's Catholic Church
301 Cedar Avenue East
Hector, MN
Funeral Chapel
Hughes-Hantge Funeral Chapel
311 Main Street S.
Hector, MN 55342
Phone:(320) 848-6297
Obituary
Andrew John Beem was born on July 31, 1970, at the Renville County Hospital in Olivia to William and Janice Beem. He graduated from the Buffalo Lake-Hector High School in 1988, and attended college at Wadena Technical College, receiving an Electrician's degree.  
Andrew worked for various electrical companies, and eventually achieved his Master Electrician license. He worked in Warroad for five years after college before returning to the Buffalo Lake area. He most recently worked at NEI Electric in St. Paul.
Andrew was an avid hunter, and hunted any game in season using a bow and arrow or whatever kind of gun the season allowed. He was an even more avid fisherman and loved to take his boat on the lake whenever he could.  There are many true and tall fishing tales to go with the many adventures he had on the water. Andrew also enjoyed reading, and he loved to cook.
In 2013, he started dating the love of his life, Cara.  Andrew developed a special relationship with Cara's son, Makoa.  Makoa fondly referred to his dear Andy as "Shasha."
On Wednesday evening, January 6, 2016, Andrew passed away at his home, having reached the age of 45 years.  Blessed be his memory.
Andrew is survived by his:
Parents, William and Janice Beem, of Apple Valley;
Sister, Linda Beem, and her husband, Joe Demuth, of Rosemount;
Brother, William, Jr. and wife, Laura, and their children, Katherine and Matthew, of Lakeville;
Fiancé, Cara de le Barra and son, Makoa, of Hutchinson.  
He was preceded in death by his Grandparents, Leroy and Cecelia Surges, and Murl Beem.