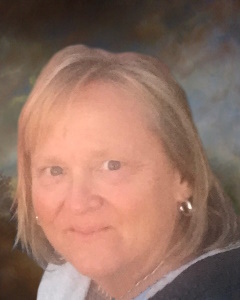 Service Information
On November 7, 2023, Angel Leighann (White) Achen of Hutchinson passed away at her home at the age of 61, after a year-long battle with cancer.
Memorial Service will be held on December 2, 2023, at 1:30 P.M., followed by a light luncheon at Kingdom Hall, 1201 School Road, Hutchinson, MN 55350
Visitation/Gathering
Kingdom Hall of Jehovahs Witness
1201 School Road NW
Hutchinson, MN
Service
Kingdom Hall of Jehovahs Witness
1201 School Road NW
Hutchinson, MN
Funeral Chapel
Dobratz-Hantge Funeral Chapel
899 Highway 15 South
Hutchinson, MN 55350
Phone:(320) 587-2128
Obituary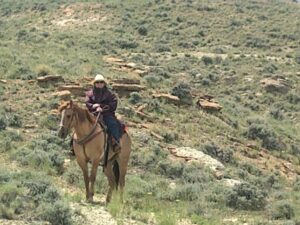 Angel grew up in Hutchinson, graduating from Hutchinson High School in 1981. She went on to work in various accounting positions, most recently working for the State of Montana. Angel lived in Minnesota until 2018, when she moved to Montana. After her diagnosis, she returned to her home state, to be close to family and friends.
Angel was an avid outdoorswoman. She enjoyed horseback riding and joined a saddle club near her home in Montana. On the weekends, Angel and her horse Sunny loved to ride in the mountains. She also enjoyed UTVing, knitting, crocheting, quilting and making jewelry. Angel made her own glass beads and used them to create beautiful necklaces, bracelets and earrings. She and her granddaughter enjoyed selling their creations together at local farmers markets. Angel was incredibly artistic and handy!
Angel was a loving daughter, sister, mother, grandmother, and aunt.
Angel is survived by her:
Mother, Mary White;
Brothers, Wayne (Julie) and Craig (Pamela);
Sister, Kristi (Daniel);
Daughter, Carin;
Granddaughters, Izabell and Whytnie;
Grandson, Jackson;
Nieces, Lyndsey (Jake), Jordan, Mikayla (Jonathan), and Madeline;
Nephews, Kyle and Nicholas;
Great-nephews, Owen and Wyatt;
Great-niece, Ella.
Angel is preceded in death by her father, Ronald White.
Although Angel will no longer be by our side, she will forever be in our hearts!