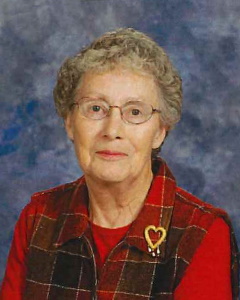 Service Information
Annie J. Zupfer, age 86, of Hector, Minnesota, passed away Friday, November 4, 2022, at the Buffalo Lake Healthcare Center in Buffalo Lake.
Memorial Service will be held on Saturday, November 19, 2022, at 11:00 A.M. at United Methodist Church in Hector, Minnesota.
Gathering of Family and Friends will be one hour prior to the service at the church.
Visitation/Gathering
United Methodist Church
300 2nd Street West
Hector, MN
Service
United Methodist Church
300 2nd Street West
Hector, MN
Funeral Chapel
Hughes-Hantge Funeral Chapel
311 Main Street S.
Hector, MN 55342
Phone:(320) 848-6297
Obituary
Annie Jeanette Zupfer was born in Cloverdale, VA on August 12th, 1936. She was one of ten children born to Howard Ausby and Irene Minnie (Mullins) Weddle. She was baptized as an infant and later confirmed in her faith at the Methodist Church in Cloverdale, VA on March 13, 1949. She attended school in Troutville, VA and graduated from Troutville High School, class of 1955.
Annie was married to James Lanie in 1956. They were blessed with three children, Louis, Karen, and Ginger. They moved to Browns Valley, MN in 1958. In 1964 they moved to the farm. Annie worked very hard on the farm and caring for their children.
Annie was a fantastic cook and baker. She also loved to craft. Her most "famous" crafts had to be her sock monkeys and blue jean bags. She loved animals and nature and adored her grandchildren and great grandchildren. She also loved spending time with family and friends. Later in life, she became a nursing assistant. She was caring and gentle and a favorite of many of the residents, winning the award for nursing assistant of the year at Pipestone County Medical Center. Annie also volunteered at the Methodist Church all of her years, helping with everything she could. She served on the women's group and also participated in several mission trips. One was in Minot, ND after severe flooding. It was a difficult trip in spring snow and rough weather. She also traveled to New Orleans twice on mission trips. She helped in the kitchen and would lend a hand wherever she could. She did so with a smile and positive attitude.
Annie was married to Leon Zupfer in 1978. They then moved to Mobridge, SD. Annie was a member of the United Congregational Church and volunteered regularly. After Leon's passing in 1985, Annie moved back to Pipestone, MN. In her later years, she made Hector, MN her home. She loved her church family and friends and volunteered whenever she could. She made many sets of hand embroidered dish towels for the church bazaar.
Annie moved to Buffalo Lake Assisted Living in December of 2021 after a decline in health. She passed away on November 4, 2022 at the age of 86.
Blessed be her memory.
Annie is survived by:
Children – Louis Lanie and special friend Kim of Ihlen, MN
Karen Wenz and her husband Bruce of Hector, MN
Ginger Thompson and her husband Mark of Monticello, MN;
Grandchildren – Jesse Lanie, Erin Lanie, Cassie Lanie, Zack (Trisha) Wenz, Jacob (Rachel) Wenz, Maya
Barnes, and Ella Thompson;
Great-grandchildren – Hadley Lanie, Harper Wenz, Adrian Kaczmarek, John Dee Yowell IV;
Siblings – Lloyd Weddle of Roanoke, VA, Ralph Weddle (Eva) of Roanoke, VA, Linda (Elmer) Clemons of VA;
Sisters in law – Kathryn Weddle, Carolyn Weddle, Judy Weddle;
Many other family and friends.
Annie is preceded in death by her parents, Howard and Irene Weddle, Husband, Leon; Siblings, Larry Weddle, Samuel Weddle, Dewie Weddle, Johnny (Juanita) Weddle, Alice (Howard) St. Clair, Jimmy Weddle.