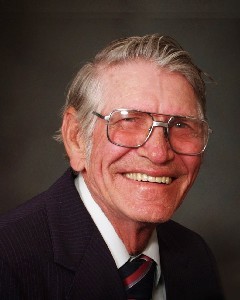 Service Information
Arden Kuehn, age 75, of Winthrop, passed away on Thursday, September 29, 2016, surrounded by loved ones at his home in rural Winthrop.
Memorial Service will be Tuesday, October 4, 2016, 11:00 A.M. at Peace Lutheran Church in Winthrop with interment in the Winthrop Cemetery.
Gathering of Family and Friends will be Monday, October 3, 2016, from 4:00 P.M.-8:00 P.M. at Peace Lutheran Church in Winthrop and will continue one hour prior to the service on Tuesday.
Visitation/Gathering
Peace Lutheran Church
413 W 5th Street
Winthrop, MN
Service
Peace Lutheran Church
413 W 5th Street
Winthrop, MN
Funeral Chapel
Dalin-Hantge Funeral Chapel
209 West Second Street
Winthrop, MN 55396
Phone:(507) 647-5326
Cemetery
The Winthrop Cemetery
Winthrop, Sibley County
Winthrop, MN
Obituary
Arden Arthur Kuehn was born on February 8, 1941, on a family member's farm north of Winthrop to Harold and Esther (Rosenback) Kuehn. He was baptized as an infant at St. John's Lutheran Church in Bismarck Township and later confirmed in his faith at St. Matthews Lutheran Church in Fernando. Arden lived in New Richland until the age of seven then the family moved to a farm south of Stewart. He attended Stewart School and graduated in 1959.
On August 11, 1962, Arden was united in marriage to Elaine Tock. After their marriage, the couple bought a farm in Transit Township. They were blessed with four children and shared 54 years together. Arden farmed for 26 years while also working at various other places. Some of which were being a welder at FarmHand, being a milk man for Fernando Creamery, and trucking for his Uncle Ervin and Bartels Truckline before retiring. Afterwards, he helped his brother-in-law, Delayne Pagel, with farming operations.
Arden became sick with an autoimmune disease in 2013 that lead to him needing dialysis. After further complications occurred, he decided to spend his last days at home with loved ones. He loved to go up north fishing, go bowling, help Elaine with gardening and spend time with family. He was on the Transit Township board and Peace Lutheran Church Council and loved to socialize with anyone who was willing to lend an ear.
Arden passed away on Thursday, September 29, 2016, surrounded by loved ones at his home at the age of 75 years. Blessed be his memory.
Arden is survived by his:
Wife,               Elaine Kuehn of Winthrop, MN;
Children,         Robert Kuehn,
Kathy (Frank) Hubbell, and
Kyle (Sarah Wieland) Kuehn;
Grandchildren, Amanda (Aaron) Bethke, Kimberly (Aaron Reich) Kuehn, Stephanie Kuehn, Brandon (Jamie Underwood) Kuehn, Kayla (Justin) DeGroot, Trevor Pagel, Autumn Kuehn, Zach Kuehn, Abby Kuehn, and Bennett Kuehn;
eight Great-Grandchildren and many other relatives.
Arden was preceded in death by his Parents, Harold and Esther Kuehn; Parents-in-law, Herbert and Mrytle Tock; Brothers, Arlan Kuehn and Elgene Kuehn; Sister-in-law, Gloria Kuehn-Pudewell; Son, Jason Kuehn; Granddaughter, Lily Kuehn.