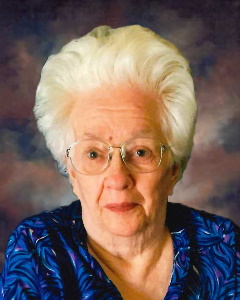 Service Information
Arlene E. Dubisar, age 93, of Hutchinson, Minnesota, passed away on Tuesday, July 19, 2022, at Harmony River Living Center in Hutchinson, Minnesota.
Funeral Service will be held Tuesday, July 26, 2022, at 11:00 A.M. at Vineyard United Methodist Church in Hutchinson with interment in Oakland Cemetery in Hutchinson.
Visitation will be held Monday, July 25, 2022, from 4:00-7:00 P.M. at Dobratz-Hantge Funeral Chapel in Hutchinson and will continue one hour prior to the service at the church.
Visitation/Gathering
Dobratz-Hantge Chapel
899 Highway 15 South
Hutchinson, MN
Website:hantge.com
Service
Vineyard United Methodist Church
1395 South Grade Road
Hutchinson, MN
Funeral Chapel
Dobratz-Hantge Funeral Chapel
899 Highway 15 South
Hutchinson, MN 55350
Phone:(320) 587-2128
Cemetery
Oakland Cemetery
805 Hwy 15 South
Hutchinson, MN
Obituary
Arlene Eleanor Dubisar was born on September 14, 1928, in Hutchinson, Minnesota. She was the daughter of Carl and Lydia (Schulz) Damlow. Arlene was baptized as an infant and later confirmed in her faith as a youth at Trinity Evangelical Church in Lynn Township, Minnesota. She grew up on the family farm in Lynn Township and walked to country school which she attended through the eighth grade. In her youth, Arlene worked on the family farm milking cows and doing chores. After completing the eighth grade, she worked at Riverside Café in Hutchinson.
On September 2, 1947, Arlene was united in marriage to Jerry Dubisar at Trinity Evangelical & Reformed Church in Lynn Township. This marriage was blessed with six children, Caroline, Evelyn, Geri, Carl, Tom, and Laura. Arlene and Jerry resided in Hutchinson. They shared 35 years of marriage before the passing of Jerry in 1982.
Arlene enjoyed volunteering at Burns Manor, the church kitchen, girl scouts, and the school. She was also a special caregiver for friends and neighbors. Arlene was a member of Vineyard United Methodist Church. She enjoyed gardening, crocheting, embroidery, sewing, puzzles, crosswords, and going to church. Arlene donated many quilts she made to veterans, organizations through the church, and the community. She enjoyed being a homemaker and spending time with family, friends, and especially her grandchildren, great grandchildren, and great-great grandchildren.
Arlene passed away on Tuesday, July 19, 2022, at the Harmony River Living Center in Hutchinson, at the age of 93 years. She will be greatly missed by many.
Blessed be her memory.
Arlene is survived by her:
Children, Evelyn Hansen and her husband, Ron of Hutchinson, MN,
Geri Smith and her husband, Dan of Hutchinson, MN,
Carl Dubisar of St. Louis Park, MN,
Tom Dubisar and his special friend, Aileen of Winona, MN,
Laura Tomes and her husband, Scott of Minnetrista, MN;
Grandchildren, Allison Tomes, Sydney Tomes, Bennett Tomes, Colby Smith, Angela (Dusty) Karstens, Nick Smith, Jenna Smith, Penny (Chris) Bengston, Holly (Leroy) Beck, Kerry (Carol) Hansen, Jody Hansen, Jenny Hansen and her special friend, Nate;
12 Great-grandchildren, Charisse, Katarina, Geoffrey, Alecia, Mitchell, Cole, Chase, Kennedi, Sophia, Elijah, Logan, Landon;
5 Great-great-grandchildren, Reid, Drake, Avery, Andi, Mack;
Siblings, Willard (Carol) Damlow,
Harriet Koelln,
Loretta Svoboda,
Martina Mathews;
Sisters-in-Law, Beatrice Koester,
Eldora Damlow,
Diane Damlow;
Many other nieces, nephews, relatives and friends.
Arlene is preceded in death by her Parents, Carl and Lydia Damlow; Husband, Jerry Dubisar; Daughter, Caroline Beck and her husband, Gerry; Grandson, Cory Hansen; Siblings, Dorothy Forcier and her husband, Ervin, Raymond Damlow and his wife, Elsie, Everett Damlow, Ervin Damlow, Alfred Damlow.