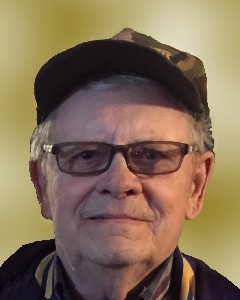 Service Information
Arnold L. Hepner, age 82, of Hackensack, Minnesota, passed away on Wednesday, December 28th, 2016.
Memorial Service will be Friday, January 6th, 2017, at 10:30 A.M. at the Dobratz-Hantge Funeral Chapel in Hutchinson with interment in the Bohemian National Cemetery in rural Silver Lake.
Gathering of family and friends will be one hour prior to the service on Friday at the Dobratz-Hantge Chapel.
Military Honors by the Hutchinson Memorial Rifle Squad.
Visitation/Gathering
Dobratz-Hantge Chapel
899 Highway 15 South
Hutchinson, MN
Website:hantge.com
Service
Dobratz-Hantge Chapel
899 Highway 15 South
Hutchinson, MN
Website:hantge.com
Funeral Chapel
Dobratz-Hantge Funeral Chapel
899 Highway 15 South
Hutchinson, MN 55350
Phone:(320) 587-2128
Cemetery
Bohemian National Cemetery (Silver Lake)
Rich Valley Township
Rich Valley Township, MN
Obituary
Arnold Leroy Hepner was born on July 29, 1934, in Rich Valley Township, McLeod County, MN. He was the son of Phillip and Anna (Karg) Hepner.  Arnold was baptized as an infant on August 12, 1934, at First Evangelical Church in Glencoe by Reverent E. Kolbe and was later confirmed in his faith as a youth on May 2, 1948, by Reverent Alf Streufert.  He received his education in Silver Lake, and was a graduate of the Silver Lake High School Class of 1952.
Arnold entered active military service in the United States Army on May 10, 1955, in Minneapolis and served his country in Japan as a Communication Center Specialist.  He received an Honorable Discharge on February 15, 1957, at Fort Sheridan, IL, and achieved the rank of SP3.
On December 14, 1952, Arnold was united in marriage to Marlyce Warnke at Presbyterian Church in Silver Lake. This marriage was blessed with four children, Terry, LeAnn, Randy and Joni. Arnold and Marlyce resided in Hutchinson for many years.
Arnold owned and operated the Lake Marion Ballroom in rural Brownton for several years.  He was also employed at 3M in Hutchinson for many years. Arnold was a long time member of the Hackensack Legion Post #202 and the Minnesota Sheriff's Association. Arnold worked for the Minnesota Well Supply Company in Minneapolis, which he retired from in 1999, and resided in Hackensack, MN. 
Arnie loved spending time with his family, he especially loved to teach and play Cribbage with anyone willing to 'get whooped'. Arnie enjoyed restoring farm machinery, especially Ford tractors, as well as hunting, fishing, dancing and just being in the woods.  He liked going to auctions, collecting lanterns and toy trains.  He also enjoyed farming, going to casinos, making wood and helping his neighbors. 
Arnold passed away on December 28, 2016, at the age of 82 years. Blessed be his/her memory.
Arnold is survived by
Son, Randy Hepner of Hutchinson;
Daughter, Joni (Dave) Ortloff of Dassel;
Son-in-law, Mark Larson of Hutchinson;
Grandchildren, Alisa (Robert) Schmidt of Litchfield, Jonathan Larson of Hutchinson, Joshua Larson of St. Cloud and Joel Larson of Hutchinson, Tim (Jesse) Heidecker of Darwin, Terry (Jenny) Heidecker of Dassel and Lyndee Heidecker of Minneapolis;
Great Grandchildren, Cody (Katarina) Schmidt, Mason Schmidt, Jacob Larson, Ben Larson, Chloe Larson, Noah Heidecker, Hadley Heidecker, Elliot Heidecker, William Heidecker, Kendall Heidecker, and Isaac Heidecker;
Great Great Grandson, Kayden Schmidt
Sisters, Doris Heil of Glencoe and
Elvera Hofmann of Maple Plain.
Many other relatives and friends.
Arnold is preceded in death by his Parents, Phillip and Anna (Karg) Hepner; Wife, Marlyce Hepner; Son Terry Hepner; Daughter LeAnn Larson; and Sister Phylliss Hager.