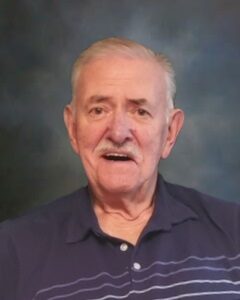 Service Information
Arvid J. Ward, age 83, of Hector, Minnesota, passed away on Sunday, January 10, 2021, at his home in Hector.
Private Family Memorial Service will be held on Saturday, January 16, 2021, at 11:00 A.M. at Hughes-Hantge Funeral Chapel in Hector.
Memorials preferred.
Masks are required and social distancing guidelines will be followed.
Service
Hughes-Hantge Chapel
311 Main Street South
Hector, MN
Website:hughes@hantge.com
Funeral Chapel
Hughes-Hantge Funeral Chapel
311 Main Street S.
Hector, MN 55342
Phone:(320) 848-6297
Obituary
Arvid Joseph Ward was born on May 18, 1937, in Wrightstown, Minnesota. He was the son of Joseph and
Verna (Crooker) Ward. Arvid was confirmed in his faith as a youth at United Methodist Church in Clarissa, Minnesota, and was baptized as an adult at First Evangelical Lutheran Church in Hector, Minnesota. He received his education in Clarissa and was a graduate with the Clarissa High School class of 1956.
On August 5, 1956, Arvid was united in marriage to Janice Engst at St. Matthew's Lutheran Church in Clarissa, Minnesota. This marriage was blessed with three daughters, Toni, Tami, and Teri. Arvid worked in several bakeries before settling in Hector in 1959. Arvid and Janice made their home in Hector in 1958. They shared 65 years of marriage.
In 1963, Arvid and Jan opened up a bakery coffee shop in a brand-new building in Hector. The whole family enjoyed getting together during the holidays there. The bakery coffee shop was a popular place for people to come and get together to eat sweets, drink coffee, and visit. In 1980, Arvid and Jan bought the Red Owl in Hector and they both worked together there for many years. Arvid then went to work at HTI in Hutchinson, Minnesota until his retirement in 2010.
He enjoyed playing cards, shooting dice with his friends, as well as fishing, woodworking, western movies, and collecting agates. Arvid loved having friends over for coffee and sharing the amazing baked goods he made with them.
Arvid served his community in the Hector Kiwanis and Hector Police Auxiliary.
His family will miss his awesome Sunday morning breakfasts and especially sharing his passion for agate hunting and collecting. Dad will be greatly missed by all of us.
Arvid passed away on Sunday, January 10, 2021, at his home in Hector, Minnesota, at the age of 83 years. Blessed be his memory.
Arvid is survived by his:
Wife, Janice Ward of Hector, MN;
Children, Toni Babatz and her husband, Brian, of Jordan, MN,
Tami Henning and her husband, David, of Alexandria, MN;
Grandchildren, Patrick Maresch and his wife, Connie, Nathaniel Maresch and his wife, Teddy, Cassie Kiecker and her husband, Trevor, Matthew Henning and his wife, Jody, Christine Henning, Amy Jo Hopkins and her husband, Seth;
12 Great-Grandchildren;
Sister, Verlie Geror of Bemidji, MN;
Son-in-law, Ed Chermac of Hector, MN;
Sisters-in-law, Karen Ward of Clarissa, MN,
Donna Ward of Clarissa, MN;
Many other relatives and friends.
Arvid is preceded in death by his Parents, Joseph and Verna Ward; Daughter, Teri Chermak; Grandsons, Tyler Chermak, Tristan Maresch; Brothers, Kenneth Ward, Glen Ward; Sister, Donna Davis and her husband, Robert; Brother-in-law, Oscar Geror.