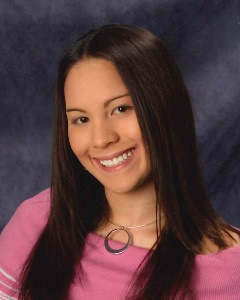 Service Information
Ashlee Vo, age 36, of Hutchinson, Minnesota, passed away on Monday, May 1, 2023, in Eden Prairie, Minnesota.
Gathering of Family and Friends will be held on Tuesday, May 9, 2023, from 6:00-8:00 P.M., at Dobratz-Hantge Funeral Chapel in Hutchinson.
Visitation/Gathering
Dobratz-Hantge Chapel
899 Highway 15 South
Hutchinson, MN
Website:hantge.com
Funeral Chapel
Dobratz-Hantge Funeral Chapel
899 Highway 15 South
Hutchinson, MN 55350
Phone:(320) 587-2128
Obituary
Ashlee Vo was born on September 9, 1986, in Minneapolis, Minnesota. She was the daughter of Nam Vo and Tasha Anderson. Ashlee received her education in Hutchinson, and was a graduate of the Hutchinson High School Class of 2005. She furthered her education at Ridgewater College in Hutchinson where she received an Associate's Degree in Business Management.
Ashlee grew up in Litchfield, Minnesota, and Hutchinson. She was blessed with two children, Aaden and Adalynn.
Ashlee held various jobs including Maurices, 3M, Aldi, and MAMAC Systems in Chanhassen, Minnesota.
Ashlee enjoyed the outdoors, fishing, hiking, camping, and biking. She loved music and was very talented at playing the flute, violin, and ukelele. Ashlee also loved to sing, dance, and partake in cheerleading. She was a caring person who had a warm heart and a great smile. Ashlee especially enjoyed spending time with her family and close friends.
Ashlee passed away on Monday, May 1, 2023, in Eden Prairie, Minnesota, at the age of 36 years.
Blessed be her memory.
Ashlee is survived by her:
Children, Aaden Vo and Adalynn Stacey;
Father and Step Mother, Nam and Melissa Vo of Hutchinson, MN;
Siblings, Hung Vo of Little Canada;
Elizabeth Vo of Folsom, CA;
Amanda Rose Beckner of Wayzata, MN
Many other relatives and friends.
Ashlee is preceded in death by her Mother, Tasha lee Anderson; Grandparents, Don and Diane Dougherty, Vo Sanh.
We would like to extend a big thank you to the Hantge Funeral Chapel, as we appreciate all of the help and accommodations during our family's difficult time.
Our family would like to express our gratitude to everyone for coming and sharing the evening with us, remembering Ashlee. We thank you for the flowers, sympathy cards, and all of the support.
Ashlee, thank you for giving us a wonderful 36 years of life. We love you and may you rest in peace.