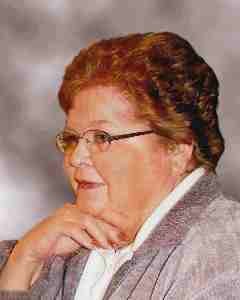 Service Information
Barbara "Barb" (Jackson) Kleinschmidt, age 77, of Hector, Minnesota, formerly of Atwater and Hutchinson, Minnesota passed away on Thursday, May 19, 2016, at Ecumen of Litchfield Emmanuel Home in Litchfield.  
Funeral Service will be held Monday, May 23, 2016, at 1:00 P.M., at Dobratz-Hantge Funeral Chapel in Hutchinson, Minnesota, with interment at the Oakland Cemetery in Hutchinson.
Visitation will be Sunday, May 22, 2016 from 5:00 – 8:00 P.M. at the Dobratz-Hantge Funeral Chapel and will continue Monday from 8 A.M. until the time of service at the Chapel in Hutchinson.  
Online Guest Book is available at hantge.com.  Please click on Obituaries /Guest Book.
Visitation/Gathering
Dobratz-Hantge Chapel
899 Highway 15 South
Hutchinson, MN
Website:hantge.com
Service
Dobratz-Hantge Chapel
899 Highway 15 South
Hutchinson, MN
Website:hantge.com
Funeral Chapel
Dobratz-Hantge Funeral Chapel
899 Highway 15 South
Hutchinson, MN 55350
Phone:(320) 587-2128
Cemetery
Oakland Cemetery
805 Hwy 15 South
Hutchinson, MN
Obituary