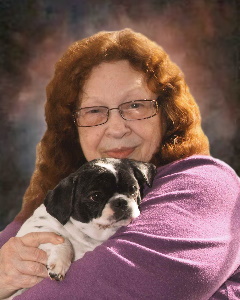 Service Information
Barbara S. Wildeisen, age 91, of Hutchinson, Minnesota, passed away on Sunday, December 4, 2022, at Harmony River Living Center in Hutchinson.
Memorial Service will be held on Friday, August 4, 2023, at 11:00 A.M. at Our Savior's Lutheran Church in Hutchinson, Minnesota, with interment in Oakland Cemetery in Hutchinson.
Funeral Chapel
Dobratz-Hantge Funeral Chapel
899 Highway 15 South
Hutchinson, MN 55350
Phone:(320) 587-2128
Obituary
Barbara Sue Wildeisen was born on May 5, 1931, in Marmaduke, Arkansas. She was the daughter of Carl and Thelma (Ashton) Tanner. Barbara was baptized as an infant, and was later confirmed in her faith as an adult at St. John's Lutheran Church in Woodbury, Minnesota. She received her education in St. Louis, Missouri, through the eighth grade.
On January 30, 1954, Barbara was united in marriage to Robert Wildeisen in Coahoma County, Mississippi. This marriage was blessed with three children, Sharon, Robert Jr., and Sandra. Barbara and Robert resided in Missouri, and later moved to Afton, Minnesota. They shared 60 years of marriage until Robert passed away on December 16, 2013.
Barbara enjoyed crafty hobbies where she could make pretty and useful things with her hands, from crocheting in her younger years, to drawing and coloring in her later ones. She loved her country music and loved to sing. Mostly, Barbara's biggest interest and passion was her family and her friends. She was a great communicator and had the gift of gab. Barbara had a slap-stick sense of humor and could keep you laughing with her antics. She was big-hearted with an outgoing personality. Her genuine depth of caring for those she loved endeared her to them all.
Barbara passed away on Sunday, December 4, 2022, at Harmony River Living Center, at the age of 91 years.
Blessed be her memory.
Barbara is survived by her:
Children, Sharon Haley and her husband, Doug of Hector, MN,
Robert Wildeisen Jr. and his wife, Deborah of Deer, WI,
Sandra Larson and her husband, Lee of Hutchinson, MN;
Grandchildren, Steven (Dawn) Haley, Allan (Kelly) Haley, Michael (Jennifer) Bartley, Angela (Brian) Songer-Gilbert, Cody (Alyssa) Wildeisen, Jed Wildeisen;
Step Grandchildren, Chris and Shawn Larson, Eric Mays;
Great grandchildren, Marshall Haley, Gabriel Haley, Liliana Haley, Gracelynn Bartley (Fiancé, Alan Cornelius), Elias Bartley, Kaelynn Wildeisen, Avery Wildeisen, Brianna Songer, Hannah Forcier;
Siblings, Kenny Tanner,
Denny Tanner,
Leroy Tanner;
Many other relatives and friends.
Barbara is preceded in death by her Mother, Thelma Thornburgh; Father, Carl Tanner; Husband, Robert Wildeisen; Son, James "Jimmy" Legans; Granddaughter, Heather Mays; Sisters, Lavonia Beatt, Carrol Tanner.