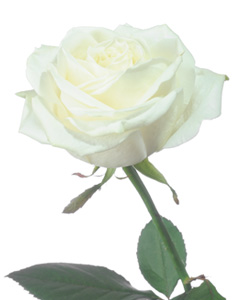 Service Information
Bernice Pfeffer of Sleepy Eye, formerly of Fairfax, passed away Thursday, January 7, 2016 at the Sleepy Eye Medical Center in Sleepy Eye.
Mass of Christian Burial will be Monday, January 11th, 2016, 11:00 A.M. at St. Andrew's Catholic Church in Fairfax with interment in the church Cemetery. Memorials preferred to Divine Providence or St. Andrew's Catholic Church.
Visitation will from 10:00 A.M. until the time of the service at the church on Monday.
Visitation/Gathering
St. Andrew's Catholic Church
15 SE 1st Street
Fairfax, MN
Service
St. Andrew's Catholic Church
15 SE 1st Street
Fairfax, MN
Funeral Chapel
Hauser-Hantge Funeral Chapel
601 South Park Street
Fairfax, MN 55332
Phone:(507) 426-7274
Cemetery
St. Andrews Catholic Cemetery (Cairo Twp)
Cairo Township, rural Fairfax, Renville County, MN
Fairfax, MN
Obituary
Bernice Viola (Guggisberg) Pfeffer was born on March 8, 1926, in Bismarck Township, Sibley County, Minnesota. She was the daughter of William and Rose (Hillesheim) Guggisberg. Bernice was baptized as an infant and was later confirmed in her faith as a youth in Gibbon. She received education at country school. She grew up in Gibbon.
On April 16, 1966, Bernice was united in marriage to Joe Pfeffer Jr. at St. Mary's Catholic Church in Sleepy Eye, Minnesota. After their marriage, the couple resided in Fairfax. They shared seven years of marriage before Joe passed away in 1973. Bernice was employed at Goodman's in Gibbon, Pietrus Foods in Sleepy Eye, and Divine Providence Nursing Home as a nurse's aide.
Bernice was a member of St. Andrew's Catholic Church in Fairfax and Christian Mothers. She was also volunteered at the Senior Citizen's Center.
Bernice enjoyed reading, cooking and baking. She loved spending time with her family, especially her children, grandchildren, and great-grandchildren.
Bernice passed away on Thursday, January 7, 2016, at the Sleepy Eye Medical Center at the age of 89 years. Blessed be her memory.
Bernice is survived by her:
Children,         Ed Bauman and his wife, Jackie of Russell, MN,
                        Mary Jo Hoffmann and her husband, David of Sleepy Eye, MN,
Ann Petersen and her husband, Corey of Hutchinson, MN; and
Grandchildren, Ryan (Angel) Bauman, Andrew Bauman, Ashley Bauman, Chelsea Hoffmann, Carly Hoffmann, Hunter Petersen, and Ally Petersen;
Great-Grandchildren, Devine Bauman and Damian Bauman;
Sisters-In-Law, Agnes Guggisberg of Gibbon, MN, and Marion Wendland of New Ulm, MN;
Nieces, Nephews, other relatives and friends.
Bernice was preceded in death by her Parents; Husband, Joe Pfeffer Jr.; Brothers and Sisters-In-Law, Clarence (Marie) Guggisberg, Alex Guggisberg, and Leon Guggisberg; Sisters, Sally (Lloyd) Warner, Gertrude (Don) Donahue, and Mildred (Hilly) Woratschka.