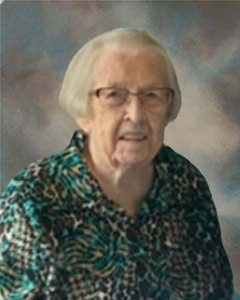 Service Information
Bernice S. Kruschke, age 96, of Sleepy Eye, formerly of Lester Prairie, Minnesota, passed away on Friday, June 17, 2022, at Sleepy Eye Care Center in Sleepy Eye, Minnesota.
Private Family Burial will be held at St. Peter's Lutheran Cemetery in Lester Prairie, Minnesota.
Funeral Chapel
Dobratz-Hantge Funeral Chapel
899 Highway 15 South
Hutchinson, MN 55350
Phone:(320) 587-2128
Cemetery
St. Peter's Cemetery (Lester Prairie)
Lester Prairie, MN
Obituary
Bernice Selma Kruschke was born on January 21, 1926, at home in Winsted Township, Minnesota. She was the daughter of Henry and Helena (Quast) Schroeder. Bernice was baptized as an infant on February 21, 1926, and later confirmed in her faith as a youth on March 17, 1940, both at St. Peter's Lutheran Church in Lester Prairie, Minnesota. She received her education in Lester Prairie, and was a graduate with the Lester Prairie High School class of 1944.

On May 21, 1950, Bernice was united in marriage to Ardin Kruschke at Salem English Lutheran Church in Minneapolis, Minnesota. This marriage was blessed with two children, Helen and Carol. Bernice and Ardin farmed in Bergen Township, until retiring to Lester Prairie. They shared 39 years of marriage before the passing of Ardin on January 24, 1989.

Bernice was a loving wife, mother, homemaker, and partner in the farming operation until she retired in 1985. She attended Peace Lutheran Church in Hutchinson, Minnesota when she moved to Hutchinson. Bernice was a lifelong member of St. Peter's Lutheran Church in Lester Prairie.

Bernice enjoyed quilting, sewing, and reading. She especially enjoyed spending time with her family, grandchildren, great-grandchildren, and friends.

Bernice passed away on Friday, June 17, 2022, at Sleepy Eye Care Center in Sleepy Eye, at the age of 96 years.

Blessed be her memory.

Bernice is survived by her:
Children, Helen Keiser and her husband, Leo of Beresford, SD,
Carol Meinders and her husband, Jerry of New Ulm, MN;
Grandchildren, Stephen Dossett and his wife, Sherri, Matthew Dossett, Sr. and his wife, Nicole, Abby Swenson and her husband, Eric, Kyle Johnson and his partner, Victoria Filzen;
Great-grandchildren include Brett LeSarge, Grant, Gianna, and Teagan Dossett, Matthew, Jr. and Harley Dossett, Maxwell and Zoe Swenson, Theodore, Waylon, and Marlena Johnson;
Many other relatives and friends.

Bernice is preceded in death by her Parents, Henry and Helena Schroeder; Husband, Ardin Kruschke; Brothers, Arden, Emmert, and Harold Schroeder; Sisters, Viola Clemons, LaVerna Bergman, Verona Tennyson, and Adela Wendolek; Son-in-law, Christopher Dossett; Parents-in-law, Theodore and Magdalina Kruschke; Brothers-in-law; Sisters-in-law; and Nieces.