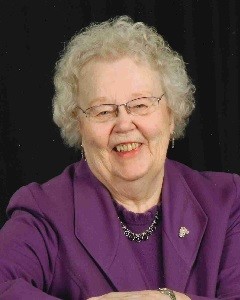 Service Information
Berniece Cecile Baldwin, age 93, of Litchfield, passed away Friday, June 17, 2016, at the Meeker Memorial Hospital in Litchfield, Minnesota.
Memorial Services will be held, Monday, June 27, 2016, at 1:00 P.M., at First Evangelical Lutheran Church in Litchfield, with interment in Oakland Cemetery in Hutchinson, Minnesota.
Gathering of Family and Friends will be Monday, Noon to 1:00 P.M., all at First Evangelical Lutheran church.
Arrangements are with the Dobratz-Hantge Funeral Chapel in Hutchinson.
Online Guest Book is available at hantge.com. Please click on Obituaries/Guest Book.
Service
First Evangelical Lutheran Church
703 South Sibley Ave.
Litchfield, MN
Funeral Chapel
Dobratz-Hantge Funeral Chapel
899 Highway 15 South
Hutchinson, MN 55350
Phone:(320) 587-2128
Obituary