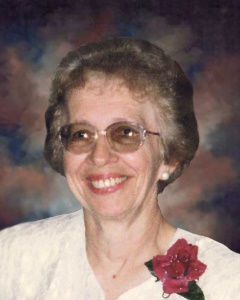 Service Information
*INTERMENT HAS BEEN POSTPONED*
Betty A. Nass, age 86, of Mora, Minnesota, formerly of Hutchinson, Minnesota, passed away on Thursday, February 16, 2023, at United Hospital in St. Paul, Minnesota.
Funeral Service will be held on Thursday, March 16, 2023, at 1:00 P.M. at Peace Lutheran Church in Hutchinson, with interment on Friday, March 17, 2023, at 11:00 A.M. at the Minnesota State Veterans Cemetery in Little Falls, Minnesota.
Visitation will be held from 11:00 A.M.-1:00 P.M., two hours prior to the service at the church.
Funeral Chapel
Dobratz-Hantge Funeral Chapel
899 Highway 15 South
Hutchinson, MN 55350
Phone:(320) 587-2128
Cemetery
Minnesota State Veterans Cemetery
15550 Hwy 115
Little Falls, MN
Morrison
Website:www.mdva.state.mn.us
Obituary
Betty Ann Nass was born on April 6, 1936, in Clara City, Minnesota. She was the daughter of Heiko and Elsie (Wiechman) Grussing. Betty was baptized as an infant and confirmed in her faith. She received her education through the eighth grade in Country School near Cosmos, Minnesota.
On October 25, 1955, Betty was united in marriage to Lyle Schulte in Cedar Mills, Minnesota. This marriage was blessed with three children, LuAnn, Harlan, and Jolene. Betty and Lyle resided in rural Cedar Mills, and later moved to Grove City. They divorced in 1979. Betty was remarried to Harold Nass on June 19, 1998, in Watertown, South Dakota. Betty and Harold resided and farmed in rural Hutchinson, Minnesota. They shared 6 years of marriage until Harold passed away on June 22, 2004.
Betty was employed at Hutchinson Technologies, Inc., Emma Dees Buffet, Style Stable, Hutch Bakery and 3M. She was a member of Peace Lutheran Church in Hutchinson.
Betty enjoyed fishing, embroidering, quilting, flowers, feeding the birds, and collecting cows and tractors. She especially enjoyed spending time with her family, grandchildren and friends.
Betty passed away on Thursday, February 16, 2023, at United Hospital in St. Paul, Minnesota, at the age of 86 years.
Blessed be her memory.
Betty is survived by her:
Children, LuAnn Schulte of Mora, MN,
Jolene Schulte and her friend, Chris LeClaire of North Branch, MN;
Grandchildren, Joshua Schulte, Krystal Schulte, Cale LeClaire;
Great-grandchildren, Gracie Tatro, Joshua Tatro, Emmett Tatro;
Step-son, Gary Nass and his children and grandchildren;
Many other relatives and friends.
Betty is preceded in death by her Parents, Heiko and Elsie Grussing; Husband, Harold Nass; Son, Harlan Schulte; Sister, Evelyn Kruse; Brothers, Harvey Grussing and Waldemer Grussing.