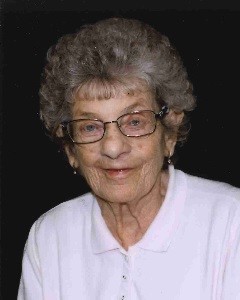 Service Information
Betty L. Katzenmeyer, age 86, of Brownton, passed away Wednesday, September 20th, 2017, at the Buffalo Lake Health Care Center in Buffalo Lake, Minnesota.
Funeral Service will be Monday, September 25, 2017, at 11:00 A.M. at Grace Lutheran Church in Brownton.
Visitation will be Sunday, September 24, 2017, from 4:00 P.M. to 7:00 P.M. at Grace Lutheran Church in Brownton, and will continue one hour prior to the service on Monday at 10:00 A.M., all at the church.
Arrangements are with the Dobratz-Hantge Chapel in Hutchinson.
Visitation/Gathering
Grace Lutheran Church
8638 Plum Avenue
Brownton, MN
Service
Grace Lutheran Church
8638 Plum Avenue
Brownton, MN
Funeral Chapel
Dobratz-Hantge Funeral Chapel
899 Highway 15 South
Hutchinson, MN 55350
Phone:(320) 587-2128
Cemetery
Grace Lutheran Cemetery
Brownton, MN
Obituary
Betty L. Katzenmeyer was born on September 11, 1931, on the farm in Penn Township, McLeod County, Minnesota. She was the daughter of Martin and Blanche (Klawitter) Wilhelm. Betty was baptized as an infant at St. Matthew's Church in Penn Township and was later confirmed in her faith as a youth at Immanuel Lutheran Church in Brownton, Minnesota.  She received her education in Brownton, and was a graduate of the Brownton High School Class of 1951.
On December 18, 1953, Betty was united in marriage to Wesley Dean Katzenmeyer at Immanuel Lutheran Church in Brownton. This marriage was blessed with four children, Linda, Mary, Dean and Kevin. They resided in Brownton following their marriage and for nine years Betty and Wesley owned and operated the "Cup and Saucer" restaurant and hotel.  In the early 1960's, they moved to Katzenmeyer farm north of Brownton.  They shared 32 years of marriage together until Wesley passed away on October 3, 1985.
Betty was a wonderful mother and homemaker; she also worked at Hands in Winthrop. 
Betty enjoyed volunteering her time and was a member of the Brownton Lions, Brownton Legion Auxiliary Post 143. She was also a member of Red Hat Society and Grace Lutheran Church Ladies.  
Betty enjoyed playing cards, visiting with her family and friends, and playing bingo.  She also enjoyed cooking and one her favorites to make was her "famous" egg salad.  Betty was an avid fan of the Minnesota Gopher Basketball team, The Minnesota Twins, and the Brownton Bruins.  She loved hosting gatherings with her family and friends.  She especially enjoyed spending time with her family, grandchildren, great grandchildren and friends.
When she needed assistance with her daily care, she became a resident of the Buffalo Lake Healthcare Center on August 28, 2015.  She passed away there on September 20, 2017, at the age of 86 years.
Blessed be her memory.
Betty is survived by her:
Children, Linda Horky and her husband, Steve of Hutchinson, MN,
                Mary Bullert and her husband, Ronald of Brownton, MN,
                Dean Katzenmeyer of Minneapolis, MN,
                Kevin Katzenmeyer and his wife, Kim of Hutchinson, MN;
Grandchildren, Thomas Bullert, Jacquelyn Bullert, Ashley Rice and her husband, Tyler, Stephanie Jensen and her husband, Cole, Melinda Katzenmeyer, Whitney Katzenmeyer;
Great grandchildren, George and Lewis Rice;
Siblings, Marlyn Krueger of Hutchinson, MN,
              Leone Kujas of Brownton, MN;
Sisters-In-Law, Marilyn Wilhelm and Verona Katzenmeyer;
Nieces, Nephews and many other relatives and friends.
Betty is preceded in death by her Parents Martin and Blanche Wilhelm; Spouse, Wesley Katzenmeyer; Brothers, Jerome Wilhelm and Willmar "Squirrel" Wilhelm; Sister, Mavis Genz; Father and Mother In-Law, Walter and Selma Katzenmeyer.