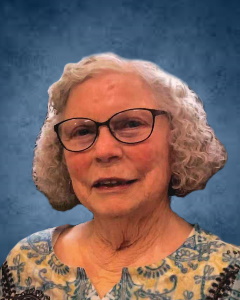 Service Information
Beverly A. Nelson, age 86, of Litchfield, Minnesota, passed away on Saturday, October 22, 2022, at Cedar Crest Estates in Silver Lake, Minnesota.
Memorial Service will be held Saturday, November 5, 2022, at 2:00 P.M. at First Evangelical Lutheran Church in Litchfield, Minnesota with interment in Litchfield (Ripley) Cemetery in Litchfield.
Gathering of Family and Friends will be held one hour prior to the service at the church.
Visitation/Gathering
First Evangelical Lutheran Church
703 South Sibley Ave.
Litchfield, MN
Service
First Evangelical Lutheran Church
703 South Sibley Ave.
Litchfield, MN
Funeral Chapel
Dobratz-Hantge Funeral Chapel
899 Highway 15 South
Hutchinson, MN 55350
Phone:(320) 587-2128
Cemetery
Litchfield (Ripley) Cemetery
Hwy. 22
Litchfield, MN
Obituary
Beverly "Bev" Ann Nelson was born in Lancaster, Minnesota, on March 26, 1936, to Raymond and Charlotte (Clow) Viereck. Bev was baptized in her faith and attended the Covenant Church as a child. She was the oldest of four children, growing up with her siblings Janice, Kendal, and Linda. Bev graduated in 1955 from Lancaster High School.
On June 12, 1955, Bev married Kenneth LeRoy Nelson of Litchfield. They had three children, Paul, Mark, and Mary. Bev and Ken resided in Litchfield and were married for 55 years. Together they enjoyed travel, attending country music concerts, and gardening. A pastime Bev loved was tending her flower gardens. She also found joy in quilting, reading, and visiting with family and friends.
Bev came from a humble background, but what her parents lacked in money they made up for in their love of family and each other. Bev continued this legacy of love, extending it to her own family. Bev was a very social person and genuinely interested in the life stories of others. She volunteered with several organizations including the quilting group at First Lutheran Church. Being generous and helping others is how Bev will be remembered.
Bev received wonderful care from the staff of Cedar Crest in Silver Lake, where she resided for three and a half years. In July of 2022, she began receiving additional care from the staff of Ridgeview Hospice. Bev died on Saturday, October 22, 2022, at Cedar Crest, at the age of 86 years. Bev will be dearly missed by her family.
She is survived by children Paul Nelson and wife Virginia of Las Vegas, Nevada, Mark Nelson and wife Sharon Kottke of Winsted, and Mary Nelson and husband Jesse Troska of Hutchinson. She will be missed by her grandchildren Jennifer and husband Lee Forsberg, Rebecca and husband Justin Elwood, Rick and wife Melissa Nelson, Julia Nelson-Troska, and Erika Nelson-Troska. Bev was the great-grandmother of Christian and wife Shelby Forsberg, Rachael Forsberg, Matthew Forsberg, Ellie Forsberg, Brian Elwood, Brighid Elwood, Megan Nelson, and Dacotah Nelson. Bev is also survived by her siblings Janice Bjornberg, Kendal and wife Kathy Viereck, and Linda and husband Keith Hunt, as well as many nieces and nephews.
Bev was preceded in death by her parents Raymond and Charlotte Viereck, husband Kenneth Nelson, and brother-in-law Arden Bjornberg.
Memorials are preferred to State Services for the Blind. When Bev's vision deteriorated, they provided her with a digital book player and audio books at no cost. In three years, Bev listened to 186 audio books.