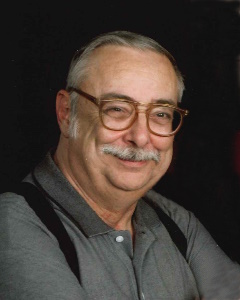 Service Information
Bruce R. Crosby, age 76, husband of Anita, of Hutchinson, Minnesota, passed away on Saturday, January 14, 2023, at his home.
Memorial Service will be held on Tuesday, January 24, 2023, at 2:00 P.M. at Our Savior's Lutheran Church in Hutchinson, with interment held at a later date in Oakland Cemetery in Hutchinson.
Gathering of Family and Friends will be held from Noon to 2:00 P.M prior to the service at the church.
Visitation/Gathering
Our Savior's Lutheran Church
800 Bluff Street NE
Hutchinson, MN
Service
Our Savior's Lutheran Church
800 Bluff Street NE
Hutchinson, MN
Funeral Chapel
Dobratz-Hantge Funeral Chapel
899 Highway 15 South
Hutchinson, MN 55350
Phone:(320) 587-2128
Cemetery
Oakland Cemetery
805 Hwy 15 South
Hutchinson, MN
Obituary
Bruce Roger Crosby 76, was born on February 6, 1946, to Russel and Dorothy Jean (Liebsch) Crosby in Appleton, Minnesota, during a huge snowstorm. He was baptized at Trinity Lutheran church in Appleton, and confirmed in his faith at First Evangelical Lutheran Church in Glencoe, Minnesota. He graduated from high school in Glencoe in 1964. He spent two years at Rochester Junior College in Rochester, Minnesota, before he transferred to University of Wisconsin, Stout, at Menomonie, Wisconsin, where he graduated with a Computer Technology degree in 1969, and met future wife, Anita Kreutzer on a blind date just three months before going on active duty in the Navy at North Island, Coronado, near San Diego, California, in 1969. He was honorably discharged in 1971. As a Navy Seaman, he was a technician on airplane simulators for pilots learning to land on carriers. Bruce often joked that both he and his brother, Dennis, who was stationed in Arizona fixing airplanes, were never on-board ship, while their father, a Navy motor machinist mate in WWII spent from 1942-1945 on board a US subchaser in the Atlantic.
Bruce and Anita were married October 7, 1972, at Little Elk Creek Lutheran Church in Menomonie. They are the parents of Jeremy Crosby and Jonathan 'Chuck' Crosby, grandparents of Tyler Crosby and Abbie Crosby, and great-parents of Shane Joel Weir.
Bruce worked at HTI (Hutchinson Technology) from 1971-1982, and at Heikes' Factory Direct Furniture, Farm and Home Supply, and Fitzloff's Hardware Hank before retiring in 2003.
He especially loved helping to organize, as a charter member, the Luce Line Railroad Club putting on train shows at the mall and the fairgrounds, and operating a club location at the mall. A personal model train layout has existed in their home basement since 1975.
He was a man who loved his family and close friends, but could not be comfortable in crowds. He especially enjoyed traveling with friends to Alaska, Hawaii, the east coast, the west coast, and through the Panama Canal. Each trip included wonderful train excursions. But coming home to his sons was his comfort. He was a wonderful father.
Bruce is survived by his:
Wife, Anita of 50 years;
Sons, Jeremy Crosby (Brandi Botzet),
Jonathan Crosby;
Grandchildren, Tyler Crosby and Abbie Crosby (Nick Weir);
Great-grandson, Shane Joel Weir;
Brother, Dennis and his wife, Kathie;
Nephew, Joe Crosby and his wife, Melissa;
Brother-in-law, Gerald Kreutzer;
Sisters-in-law, Judith Kreutzer and Marie Kreutzer;
Niece, Heidi Skaaland and her husband, Dan;
Nephews, Scott Kreutzer (Tana Turbes), Chad Kreutzer, Wyatt Kreutzer and his wife, Tracie, and Mitchell Kreutzer and his wife, Nicole;
Great nieces and nephews; cousins; friends; Luce Line Railroad Club family; and the Our Savior's Lutheran Church congregation who have always been so kind.
Bruce was preceded in death by his Parents, Russel and Dorothy Jean Crosby; Parents-in-law, Harold and Lilia Kreutzer: Daughter-in-law, Stacy (Starrett) Crosby; Sister-in-law, Gloria Kreutzer; Brother-in-law, David Kreutzer.