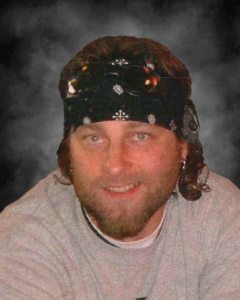 Service Information
Bryan J. Marconcini, age 44, of Mankato, Minnesota, formerly of Hutchinson, Minnesota, passed away on Friday, October 8, 2021, at his home in Mankato.
Gathering of Family and Friends will be on Tuesday, October 26, 2021 from 5:00 to 8:00 P.M. at Dobratz-Hantge Funeral Chapel in Hutchinson, Minnesota.
Visitation/Gathering
Dobratz-Hantge Chapel
899 Highway 15 South
Hutchinson, MN
Website:hantge.com
Funeral Chapel
Dobratz-Hantge Funeral Chapel
899 Highway 15 South
Hutchinson, MN 55350
Phone:(320) 587-2128
Obituary
Bryan James Marconcini was born on June 30, 1977, in Hutchinson, Minnesota. He was the son of Delroy and Patty (McLain) Freitag. Bryan was baptized as an infant and later confirmed in his faith as a youth at Peace Lutheran Church in Hutchinson. At the age of 4, he moved to California with his mom and step-dad. In 1986, Bryan and his family moved back to Minnesota and resided on Lake Allie. He received his education in Buffalo Lake/Hector, Minnesota, and was a graduate with the Buffalo Lake/Hector High School class of 1996.
Bryan was a great welder and was currently employed at Reich's Quality Ironworks in Mankato, Minnesota. He was formerly employed with Millerbernd Manufacturing in Winsted, Minnesota, Loftness Specialized Equipment in Hector, Minnesota, Falcon Industries in Cosmos, Minnesota, and Hutchinson Manufacturing Incorporated in Hutchinson.
Bryan enjoyed riding his Harley Davidson. He especially looked forward to the large family gatherings, spending time with his family and friends, and playing cards with grandpa and uncles. Bryan had a very soft heart for people. He was loved by many and touched many peoples heart, he will be tremendously missed.
Bryan passed away on Friday, October 8, 2021 at his home in Mankato, Minnesota, at the age of 44 years.
Blessed be his memory.
Bryan is survived by his
Mother, Patty Marconcini and her friend, Tom Hlavka, of Hutchinson, MN;
Brother, Brandon Marconcini of Hutchinson, MN;
Step-father, Bob Marconcini of Hector, MN;
Special Friend, Shakara Summers and her daughter, Libee, of Mankato, MN;
Many aunts, uncles, cousins, and friends.
Bryan is preceded in death by his Father, Delroy Freitag; Grandparents, LeRoy and Ella McLain, Nello and Adela Marconcini, Clarence and Deloris Freitag; Aunt Janeen.