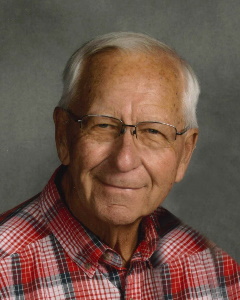 Service Information
Carl M. Runke, age 75, husband of Ardell, of Hutchinson, Minnesota, passed away on Tuesday, July 12, 2022, at his home.
Funeral Service will be held on Friday, July 15, 2022, at 10:00 A.M. at Christ the King Lutheran Church in Hutchinson with interment in Oakland Cemetery in Hutchinson.
Visitation will be held on Thursday, July 14, 2022, from 4:00 to 7:00 P.M. and will continue one hour prior to the service, ALL at the church.
Military Honors conducted by the Hutchinson Memorial Rifle Squad.
Memorials are preferred.
Visitation/Gathering
Christ The King Lutheran Church
1040 South Grade Road
Hutchinson, MN
Service
Christ The King Lutheran Church
1040 South Grade Road
Hutchinson, MN
Funeral Chapel
Dobratz-Hantge Funeral Chapel
899 Highway 15 South
Hutchinson, MN 55350
Phone:(320) 587-2128
Cemetery
Oakland Cemetery
805 Hwy 15 South
Hutchinson, MN
Obituary
Carl Milan Runke was born on October 1, 1946, in Hutchinson, Minnesota. He was the son of Milan and Lucille (Carlson) Runke. Carl was baptized as an infant and was later confirmed in his faith as a youth at Peace Lutheran Church in Hutchinson. He received his education in Hutchinson, and was a graduate of the Hutchinson High School Class of 1964. He furthered his education at Pipestone Vocational School and the University of Minnesota.
Carl entered active military service in the United States Marines on October 28, 1965, at Minneapolis, Minnesota, and served his country during the Vietnam Conflict. He received an Honorable Discharge on November 28, 1967, at Camp Lejeune, North Carolina, and achieved the rank of Corporal. Carl was very proud of his service and always enjoyed talking to other veterans.
On September 13, 1968, Carl was united in marriage to Ardell Kujas at St. Matthew's Lutheran Church in Penn Township. This marriage was blessed with two daughters, Jody and Amber. Carl and Ardell resided in Hutchinson. They shared 53 years of marriage.
Carl was employed as a maintenance technician for the Minnesota Department of Transportation. He retired in 2006. For 16 years he worked on the maintenance crew at the State Fair in the 4-H Building. Carl was a member of the Hutchinson American Legion Post 96 and the 40 & 8. He was also a member of the Hutchinson Bird Watching Club.
Carl enjoyed hunting, fishing, nature and bird watching, playing cards with friends, trips to the casino for bingo, playing horseshoe, and traveling. He enjoyed spending the last 14 winters in Mission, Texas. He especially enjoyed spending time with his family, grandchildren and friends. He was quick witted and always had a smile for everyone he met.
Carl passed away on Tuesday, July 12, 2022, at his home in Hutchinson, at the age of 75 years.
Blessed be his memory.
Carl is survived by his:
Wife, Ardell Runke of Hutchinson, MN;
Daughters, Jody Runke of Hutchinson, MN,
Amber Greeley and her husband, Philip of North St. Paul, MN;
Grandchildren, Ty & Riley Greeley;
Sisters, Janet Thompson and her husband, Jim of Lakeville, MN,
Kay Runke of Hutchinson, MN;
Brother, Gene Runke and his wife, Laurie of Hutchinson, MN;
Sister-in-laws, Gail Runke of Buffalo, MN,
Pat Jordan Runke of Golden Valley, MN;
Many other relatives and friends.
Carl is preceded in death by his Parents, Milan and Lucille Runke; In-laws, Edward and Toots Kujas; Brothers, Terry Runke and Dale Runke; Brother-in-law, Gerald Kujas; Step-granddaughter, Holly Greeley.