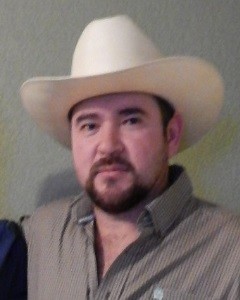 Service Information
Carlos Quezada, age 42, of Hector, passed away Thursday, April 3, 2014, south of Hector.
Gathering of Family and Friends will be held Monday, April 7, 2014, from 3:00 p.m. – 7:00 p.m. at the Hughes-Hantge Funeral Chapel in Hector.  A Prayer Service will be held at 7:00 p.m. with Don Clasemann officiating.
Interment will be held in Rose Lawn Memorial Gardens in Brownsville, Texas. 
Visitation/Gathering
Hughes-Hantge Chapel
311 Main Street South
Hector, MN
Website:hughes@hantge.com
Service
Hughes-Hantge Chapel
311 Main Street South
Hector, MN
Website:hughes@hantge.com
Funeral Chapel
Hughes-Hantge Funeral Chapel
311 Main Street S.
Hector, MN 55342
Phone:(320) 848-6297
Obituary
Carlos Ramon Quezada was born October 2, 1971, in Brownsville, Texas, the son of Eleuterio and Juanita (Sosa) Quezada.  He grew up in Brownsville, and went to school in Olmito, TX and Sabinal, TX. In 1993 he met Yessica Benavidez. They then moved to Minnesota in 1995.
On February 20, 1998, he was united in marriage to Yessica in Glencoe, Minnesota. They have made their home in Hector since 1998.  They were blessed with four children.  Carlos was a good father, husband, brother, and son. Carlos was very family oriented and loved his parents, brothers, sisters, nieces, nephews, children and wife deeply.
Carlos was a carpenter.  He loved to fix up houses, and he enjoyed working on cars. Carlos was employed at AMPI in New Ulm. He loved to tell his kids stories about his work and how many pounds of butter he and his coworkers would put out in a shift. He called himself the Butter King. Carlos was loved and appreciated by all his friends. He was someone you could rely on and was always willing to help. He will be deeply missed.
Carlos passed away on Thursday, April 3, 2014, from injuries sustained in an automobile accident.  Blessed be his memory.
Carlos is survived by his loving family:
Wife, Yessica Quezada of Hector;
Children: Carlos Quezada Jr., Kendra Quezada, Katie Quezada, and Kaylynn Quezada, all of Hector;
Mother, Juanita Quezada, of Brownsville, Texas;
Brothers and Sisters: Juan Quezada (Wife, Norma), Armando Quezada, Dora Chavez (Husband, Alfonso), Jorge Quezada (Wife, Alma), Aurora Garcia (Husband, David), Higinio Quezada (Wife, Benita), all of Brownsville, Texas;
Mother-in-law and Father-in-law: Librado and Severa Benavidez;
Brothers-in-law and Sisters-in-law: Job Benavidez (Wife, Nidia), Tania Gilbert (Husband, George), Martha Yan?ez (Husband, Jose), Keila Benavidez, Kenya Benavidez;
20 Nieces and Nephews, other relatives, and many friends.
Carlos was preceded in death by his Father, Eleuterio, Niece Perla, and by a Brother in infancy.