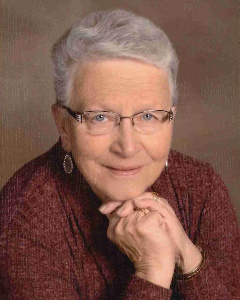 Service Information
Carol Jean Alsleben, age 76, of Glencoe, Minnesota, passed away on Friday, October 6, 2023, at Glencoe Regional Health in Glencoe.
Private Family Memorial Service will be held at Good Shepherd Lutheran Church in Glencoe.
Service
Good Shepherd Lutheran Church
1407 Cedar Avenue N
Glencoe, MN
Funeral Chapel
Johnson-McBride Funeral Chapel
1222 Hennepin Avenue
Glencoe, MN 55336
Phone:(320) 864-3737
Obituary
Carol Jean (Randt) Alsleben was born on April 1, 1947, in Clara City, Minnesota. She was the daughter of Harry and Ruth (Boike) Randt. Carol was baptized on June 30, 1947, in Clara City, Minnesota, and later confirmed in her faith as a youth at St. James Lutheran Church in Howard Lake, Minnesota. She received her education in Glencoe, Minnesota, and graduated with the Glencoe High School class of 1965. After high school, Carol went to school in St. Cloud to become a beautician. After perms and colors and friends offering to let her cut their hair as guinea pigs, she decided there must be something better. She went back to school to become an LPN. She worked many years in the Glencoe community, both as a home health care nurse and as a nurse at Glen-Haven Nursing Home and later Glencoe Regional Health Long Term Care.
On February 22, 1969, Carol was united in marriage to Aaron Edwin Alsleben in Watertown, South Dakota. The couple made their home in Glencoe. Carol and Aaron's marriage was blessed with two children, Brenda and Darron. They shared 50 years of marriage together until Aaron passed away on April 7, 2019.  Carol was an active member of Good Shepherd Lutheran Church in Glencoe.
Carol loved her gardens; whether it was the beauty of the flowers or the harvest of the vegetables. She spent countless hours canning goods for her family. Although the gardens were important, there was nothing as important as her grandchildren and great-grandchildren. She loved to teach them how to create things – sewing pillowcases, dot art, rock painting, cooking applesauce, making jam, tie blankets and any other thing that came to her imagination. If she had a vision, she had little minds to share it with. She also enjoyed reading, crafting, quilting, sewing, and scrapbooking, spending many weekends with great friends and creating. She enjoyed dancing to old-time music with Aaron and snowmobiling in her younger days. She greatly cherished the time she spent with her family and with her friends.
Carol passed away on October 6, 2023, at Glencoe Regional Health in Glencoe at the age of 76 years, 6 months, and 5 days. Blessed be her memory.
Carol is survived by her
Daughter, Brenda Kraemer, and her husband, Randy, of Glencoe, MN;
Son, Darron Alsleben and his wife, Tami, of Glencoe, MN;
Grandchildren, Faith Larson and her husband, Derek, Ashlei Kraemer (James Pollmann), Dustin Kraemer, Drew Alsleben, Calvin Alsleben;
Great-Grandchildren, Brooke Pollmann, Tori Pollmann, Theo Larson, Rogan Larson, and Baby Larson due in March 2024;
Siblings, Janice Henning, Sharon Fox and her husband, Mike, Chuck Randt and his wife, Linda, Jane Randt and her friend, Dave Zimmerman, Darryl Randt;
Brothers-In-Law & Sisters-In-Law, Becky Randt, Miriam Randt, Andrew Alsleben, Arlene Groskreutz and her husband, Bob, Anita Renstrom, Arnold Alsleben and his wife, Shirley, Amy McKnight and her husband, Bill, Angela Lohrenz and her husband, Wes, Adam Alsleben and his wife, Wanda;
Nephews, Nieces, Other Relatives, and Many Friends.
Carol was preceded in death by her Husband, Aaron Alsleben; Parents, Harry and Ruth Randt; Father-In-Law and Mother-In-Law, Ernest and Lorene Alsleben; Brothers, David Randt, Randy Randt and his wife, Cindy, Gary Randt; Brothers-In-Law, Larry Henning, and Alan Alsleben; Nephew Brandon Randt.