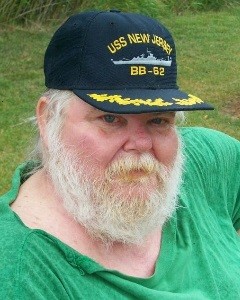 Service Information
Charles "Charlie" McConnell, age 67, of Shakopee, Minnesota, passed away on Wednesday, July 13, 2016, at Abbott Northwestern Hospital in Minneapolis, Minnesota
Private Family Service will be held at a later date.
Funeral Chapel
Dobratz-Hantge Funeral Chapel
899 Highway 15 South
Hutchinson, MN 55350
Phone:(320) 587-2128
Obituary
Charles "Charlie" Joseph McConnell was born on July 10, 1949, in Forest Lake, Minnesota. He was the son of Charles McConnell and Betty Farrell (London). Charlie attended school in Forest Lake at the Forest Lake High School and received his GED.
Charlie's life was blessed with three children, Sean, Christopher and Timothy.  Charlie met his life partner, Mayre Landry, in Massachusetts and lived there before moving to Florida, then Mound, Minnesota, and most recently moved to Shakopee, Minnesota. They shared 19 years together.
For over 30 years, Charlie was employed as a Behavioral Specialist for the Mentally Handicapped. 
Charlie loved fishing.  In his younger years he spent time fishing all over Minnesota with the Minnesota B.A.S.S Circuit.  He also enjoyed cooking and was always in search of new recipes to try out.  Charlie especially enjoyed spending time with his family and friends.
Charlie passed away on Wednesday, July 13, 2016, at Abbott Northwestern Hospital in Minneapolis, Minnesota, at the age of 67 years.
Blessed be his memory.
Charles is survived by his:
Children, Christopher McConnell and his wife, Heather of Montrose, MN,
Timothy "Tim" McConnell and his wife, Morgan of Pine City, MN;
Life Partner, Mayre Landry of Shakopee, MN;
Mayre's Children and their families;
Other relatives and friends.
Charles is preceded in death by his Parents, Charles McConnell and Betty Farrell (London); Son, Sean Patrick McConnell; Half Brother, Duane London.