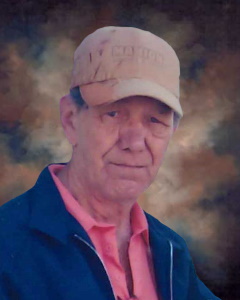 Service Information
Charles L. Calhoun, age 82, of Hutchinson, Minnesota, passed away on Saturday, December 3, 2022, at Hutchinson Health in Hutchinson.
Memorial Service will be held at a later date.
Funeral Chapel
Dobratz-Hantge Funeral Chapel
899 Highway 15 South
Hutchinson, MN 55350
Phone:(320) 587-2128
Obituary
Charles Lawrence Calhoun was born on May 2, 1940, in St. Paul, Minnesota. He was the son of Floyd and Violet (Elias) Calhoun. Charles was baptized as an infant and later confirmed in his faith as a youth. He received his education in St. Paul, and was a graduate of the Humboldt High School Class of 1958.
Charles entered active military service in the United States Navy on July 1, 1958, in Minneapolis, Minnesota and served his country during Peacetime. He received an Honorable Discharge on August 21, 1962, at U.S.S. Severn, and achieved the rate of Seaman Apprentice.
Charles was employed Woodland Container in Staples, Minnesota and later with Manion Lumber and Truss in Pillager, Minnesota. He retired in 2004. Charles resided in Hutchinson, Minnesota since 2010.
Charles loved to walk the state trail along the river, his morning coffee, and deer hunting. He especially enjoyed spending time with his family and friends.
Charles passed away on Saturday, December 3, 2022, at Hutchinson Health , at the age of 82 years.
Blessed be his memory.
Charles is survived by his:
Significant Other, June Dawson;
Sister, Fran Flannigan of St. Paul, MN;
Brother, Russel Funk;
Many other relatives and friends.
Charles is preceded in death by his Parents, Floyd and Violet Calhoun; Sister, Loretta Calhoun; Brothers, Ron Funk and Carl Funk.