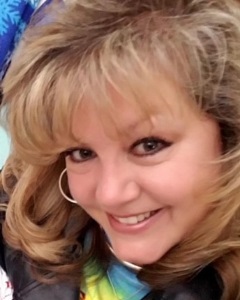 Service Information
Cheryl L. Fellenz- Hernandez, age 54, of Glencoe, Minnesota, formerly of Phoenix, Arizona, passed away Sunday, December 19, 2021, at Minneapolis Veteran Health Care System in Minneapolis, Minnesota.
Graveside Service will be held at Fort Snelling National Cemetery in Minneapolis, Minnesota, at a later date.
Cemetery
Fort Snelling National Cemetery
7601 34th Avenue S
Minneapolis, MN
Obituary
Cheryl Lynn Fellenz-Hernandez was born on October 15, 1967, in Phoenix, Arizona.  She was the daughter of Richard and Nola (Melichar) Fellenz. Cheryl was baptized as an infant in 1968 in Phoenix, AZ. She received her education in Glendale, Arizona, and graduated from Glendale High School with the class of 1985.         
Cheryl was united in marriage to Pablo Hernandez on March 9, 2019, in Laughlin, Nevada. Cheryl and Pablo made their home in Phoenix, Arizona. Cheryl moved to Glencoe, MN in October 2020 so she could spend more time with her grandchildren.
Cheryl served on the United States Air Force as a fuel specialist from February 23, 1988, to October 3, 1989. After she received an honorable discharge, Cheryl worked in Retail Services. Cheryl was a member of the Phoenix West Elks Lodge #2729.
Cheryl was a kind and loving mother and grandmother; she cherished the time spent with her children and especially her grandchildren. Cheryl enjoyed crafting, making windchimes, spending time in the kitchen cooking and baking, playing darts and billiards, singing karaoke (loved to sing), and shopping.      
Cheryl passed away on Sunday, December 19, 2021, at Minneapolis Veteran Health Care System in Minneapolis, MN at the age of 54 years old.
Blessed be her memory.
Cheryl is survived by her:
Husband, Pablo (Felix) Hernandez of Phoenix, AZ;
Daughter, Chelsea Paggen and her husband, Anthony, of Glencoe, MN;
Son, Brandon Fearer and his wife, Katelyn, of Hutchinson, MN;
Grandchildren, Easton Paggen and Olivia Paggen;
Mother, Nola McMillan of Florida;
Brothers, Rick Fellenz of Idaho, Ron Fellenz of Alabama, Randy Fellenz of Arizona, Trenton Rizza of Arkansas, Jason Rizza of Arizona.
Cheryl was preceded in death by her Father, Richard Fellenz; Nephew, Zak Fellenz.