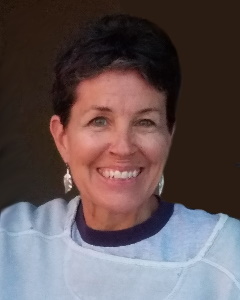 Service Information
Christine "Chris" E. VanderVoort, age 57, wife of Jerry, daughter of Bob Peterson, of Gilbert, Arizona, formerly Hutchinson, Minnesota, passed away peacefully on Sunday, November 14, 2021, at Lund Home-Hospice of the Valley in Gilbert.
Visitation will be held on Tuesday, November 30, 2021, from 4:00-8:00 P.M. at Dobratz-Hantge Funeral Chapel in Hutchinson.
Interment will be held on Wednesday, December 1, 2021, at 11:00 A.M. at Churchill Cemetery in Brookfield Township, Minnesota.
Memorials preferred.
Visitation/Gathering
Dobratz-Hantge Chapel
899 Highway 15 South
Hutchinson, MN
Website:hantge.com
Funeral Chapel
Dobratz-Hantge Funeral Chapel
899 Highway 15 South
Hutchinson, MN 55350
Phone:(320) 587-2128
Cemetery
Brookfield Cemetery (Aka Churchill Cemetery)
49520 850th Avenue
Hector, MN
Obituary
Christine Elise VanderVoort was born on October 12, 1964, in Hutchinson, Minnesota. She was the daughter of Bob and Kay Peterson in Hutchinson. She was baptized and later confirmed in her faith at St. Anastasia Church in Hutchinson. Chris received her education in Hutchinson and was a graduate with the Hutchinson High School Class of 1982. She furthered her education and graduated from the College of St. Benedict. She worked as an interior designer in Lahaina, HI. She moved back to Hutchinson and opened a specialty store, Treasures.
On March 5, 2012, Chris was united in marriage to Jerry VanderVoort. Upon Jerry's retirement, they purchased a home in Arizona and enjoyed several winters in the warm desert climate. She looked forward to their return to Minnesota every summer to spend time with family and friends. Chris especially loved being at her family's cabin on Lake Jennie.
Chris lived with Multiple Sclerosis for over 20 years. She lost her battle due to complications of a severe u.t.i. and Covid-19. The viruses were just too much for her body to fight.
Chris passed away on Sunday, November 14, 2021, at Lund Family Hospice House in Gilbert, Arizona, at the age of 57 years.
Blessed be her memory.
Chris is survived by her husband, Jerry VanderVoort of Hector, MN; His children and their families; Father, Bob Peterson (Nell Gerhke) of Hutchinson, MN; Sister, Bridget Block (Jon) of Hutchinson; Nephew, Ethan Block of Hutchinson, MN; many aunts and uncles, cousins, other relatives and friends.
Chris is preceded in death by her Mother, Kay Peterson.