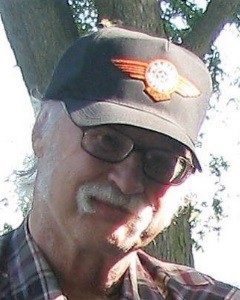 Service Information
Clifford Ahlfs, age 66, of Hector, passed away Sunday, February 5, 2017, at his home.
A Private Family Service will be held. 
Funeral Chapel
Hughes-Hantge Funeral Chapel
311 Main Street S.
Hector, MN 55342
Phone:(320) 848-6297
Obituary
Clifford Eugene Ahlfs was born December 25, 1950, in Hutchinson, Minnesota, the son of John and Gladys (Souther) Ahlfs. He was baptized at the Churchill United Methodist Church as an infant, and confirmed there as a youth. He received his education at the Buffalo Lake School, and graduated with the High School Class of 1970.
Clifford lived his entire life on the family farm in Brookfield Township, rural Hector. He farmed the land, and also did mechanic work at various places. He was especially interested in older model International tractors, and enjoyed going to tractor shows with his brothers.
On Sunday, February 5, 2017, Clifford passed away at his home, having reached the age of 66 years. Blessed be his memory.
Clifford is survived by his:
Brothers: Brian Ahlfs and his wife, Annette, of Glencoe, and Greg Ahlfs of South St. Paul;
Nieces and Nephews: Michael Ahlfs, Sarah Ahlfs Dunn, Teresa Ahlfs, Jonathan Ahlfs, and Jason Ahlfs;
Great-Niece, Elizabeth Ahlfs;
Other relatives, and friends.
Clifford was preceded in death by his Parents, John and Gladys Ahlfs.