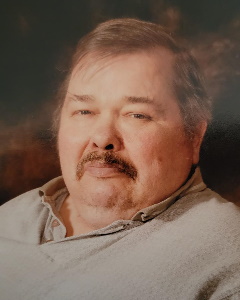 Service Information
Clinton Halvorson, age 70, of Lester Prairie, Minnesota, passed away on Tuesday, May 3, 2022, at Abbott Northwestern Hospital in Minneapolis, Minnesota.
A memorial service honoring Clinton's life will be held in Lester Prairie this summer.
Arrangements are pending with the Paul-McBride Funeral Chapel in Lester Prairie.
Funeral Chapel
Paul-McBride Funeral Chapel
23 Fir Street
Lester Prairie, MN 55354
Phone:(320) 864-3737
Obituary
Clinton Gerome Halvorson was born on January 18, 1952, in Glencoe, Minnesota. He was the son of Curtis and Goldye (Buska) Halvorson. Clinton grew up on the family farm outside of Lester Prairie in Bergen Township, MN.
Clinton was a graduate from Lester Prairie High School and earned his BS degree in Animal Science at the University of Minnesota.  After graduating he joined his father on the farm raising beef, sheep and crops. Clinton was active in 4H, showing sheep and beef at the Mcleod County Fair, Minnesota State Fair and St. Paul Junior Livestock Show.  He belonged to the McLeod County Fair Board and was superintendent of the county fair sheep building.  
Clinton enjoyed working with his longtime friend, Fred Holasek at the greenhouse in Lester Prairie, MN. Some of Clinton's favorite activities included hunting, fishing, and bowling. He was especially proud of his Norwegian ancestry.  He would always recite the Norwegian prayer and enjoyed eating lutefisk and lefse for our Holiday meals. Clinton was the fifth generation of the 1856 family farm. He was a lifelong member of Bethel Lutheran Church of Lester Prairie and served on many committees over the years.
After becoming ill, Clinton spent his last years in assisted living at Cedar Crest of Silver Lake.  
Clinton passed away on May 3, 2022, at Abbott Northwestern Hospital in Minneapolis, Minnesota, at the age of 70. Blessed be his memory.
Clinton is survived by his Brother, Gary (Cindi) Halvorson of Plymouth and Lester Prairie, MN; Brother-in-law, LeRoy Stark of Kensington MN; Aunt Jean Daub of Le Sueur, MN; Nieces, Carrie Halvorson Haakana (Rick) of Dassel, MN, Connie Russeth (Tony) of Lakeville, MN; Nephews, Greg Halvorson (Jordan) of Fort Collins, CO, Chris Stark (Milissa) of Sartell, MN, Curt Stark (Heidi) of Kensington, MN; Great-Nieces and Nephews,  
Great-great-nephew, Cousins, and Friends. 
Clinton was preceded in death by his Parents, Curtis and Goldye (Buska) Halvorson; Sister Charleen (Halvorson) Stark; Great-nephews, Cole Haakana and Payton Stark.