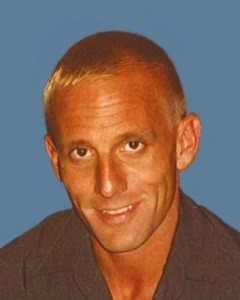 Service Information
Curtis Pottenger, age 48, of St. Louis Park, son of Karen Pottenger of Hector and Loyd Pottenger of Cosmos, passed away Tuesday, January 7, 2014, at his home. 
A Celebration of Life Service will be held Saturday, January 11, 2014, at 3:00 p.m. at the Hughes-Hantge Funeral Chapel in Hector. 
Gathering of Family and Friends will be Saturday from 2:00 p.m. to 3:00 p.m. and will continue from 3:30 p.m. to 4:30 p.m. 
Service
Hughes-Hantge Chapel
311 Main Street South
Hector, MN
Website:hughes@hantge.com
Funeral Chapel
Hughes-Hantge Funeral Chapel
311 Main Street S.
Hector, MN 55342
Phone:(320) 848-6297
Obituary
Curtis was born on December 27, 1965 in Colorado Springs, Colorado and at the age of six months he and his family moved to Buffalo Lake, MN.  Curtis was a great athlete and participated in all school sports as well as several extra curricular school activities. He was a member of the National Honor Society and was chosen as the valedictorian of the 1984 Buffalo Lake graduating class. He then attended St. Cloud State University and graduated in 1988.  He found his niche in physical exercise and bodying building and became a personal trainer.
Curtis is survived by his mother, Karen Pottenger of Hector, MN, his father, Lloyd Pottenger of Cosmos, MN, and his sister and brother-in-law, Carrie & Brent Wittenberg, and nephew Landon of Hanover, MN.
He was preceded in death by his brother Jeffrey Pottenger and both his paternal grandparents, Jack & Alice Pottenger, and his maternal grandparents, Bert & Gladys Ovitt.