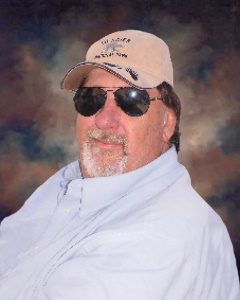 Service Information
Dale A. Hopp, age 76, husband of Cynthia, of rural Hector, Minnesota, passed away on Monday, August 22, 2022, at his home.
Private Family Service will be held at a later date.
Dale requested that, in lieu of flowers, donations be made to the Ronald McDonald House as he was always moved by their mission.
Funeral Chapel
Hughes-Hantge Funeral Chapel
311 Main Street S.
Hector, MN 55342
Phone:(320) 848-6297
Obituary
Dale and his twin brother Dennis Hopp were born in New Ulm, MN on April 25, 1946 to Ervil Hopp and Hildagard (Borchert) Hopp. Dale was the second oldest (by 5 minutes) of 9 children. Dale grew up on the family's dairy farms in Redwood and Renville counties. Dale enjoyed spending his childhood summers with his uncle Wilbert, and his grandparents, Julius and Ida Borchert, in Winthrop, MN. He also had fond memories of playing rough-and-tumble sports with his siblings throughout the years.
Dale was united in marriage to Cynthia Leske in 1967 at Swedlanda Lutheran Church in rural Hector, MN. Dale and Cindi have two daughters, Lora Hopp-Hansen and Ashley Hopp. Dale was thrilled to become a grandfather to Quinn Hansen in December 2021 and loved watching her reach milestones during the precious months they had together. Dale loved his family unconditionally and was unfailingly there to support his family through both the good and difficult times.
Dale served in the United States Airforce from 1972 to 1978 where he worked in administrative services with SAC Looking Glass pilots. Dale attended two years of community college, studying administration and communications. Dale spent several years farming in Hector, MN with his wife's uncles, but spent most of his life driving as an over the road trucker and school bus driver. Dale always wanted to be a teacher, and, although he never had the opportunity to complete the coursework, he was a caring teacher to many in his life, especially his Sunday School students, daughters, and numerous nieces and nephews. Recently, his nephew shared that Dale taught him how to power turn in the old Chevy diesel.
Dale was a faithful church member: serving on church council and teaching Sunday School, as well as a devoted partner in his wife's ministry. When Dale wasn't working, he enjoyed watching westerns and action films. Mostly, he enjoyed spending time with his family. He was always willing to attend boy band concerts with Ashley and Black Friday shopping with Lora. He was also the first to jump at the chance of a road trip but wouldn't let anyone else drive, especially Cindi.
Blessed be his memory.
Dale is survived by his wife, Rev. Cynthia Hopp, daughters, Lora (Christain Hansen) Hopp-Hansen and Ashley (Michael Stanley and his children, Quinn & Elizabeth) Hopp, granddaughter, Quinn Hansen, siblings, Dennis (Linda) Hopp, Douglas (Holli) Hopp, Julieann Guggisberg, Kathleen (Russell) Nordine, Duane (Susan) Hopp, Dwight Hopp, Donald (Diana) Hopp, and Dawn (Keith) McNeil, brother-in-law, Marvin (Paula) Leske, sister-in-law, June (Randall) Mertz, numerous nieces and nephews, and his beloved shi tzu, "Little Man."
Dale is preceded in death by his parents, Ervil and Hildagard Hopp, father-in-law and mother-in-law, Marvin and Violet Leske, brother-in-law, Lee Guggisberg, sister-in-law, Jule Leske, and farming partner/uncle-in-law, Quinton Johnson.