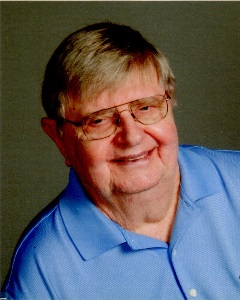 Service Information
Dale Dennis Hillman, age 81, of Hector passed away Sunday, July 24, 2022, at Methodist Hospital in St. Louis Park, Minnesota.
Funeral Service will be Thursday, July 28, 2022, 11:00 A.M. at Emanuel Lutheran Church with interment in the church cemetery.
Visitation will be Wednesday, July 27, 2022, from 4:00 P.M.-7:00 P.M. at the Hauser-Hantge Funeral Chapel in Fairfax and will continue one hour prior to the service at the church on Thursday.
Military Honors by the Fairfax Honor Guard.
Visitation/Gathering
Hauser-Hantge Chapel
601 South Park Street
Fairfax, MN
Website:hantge.com
Service
Emanuel Lutheran Church - Wellington Township
68364 CR 27
Fairfax, MN
Funeral Chapel
Hauser-Hantge Funeral Chapel
601 South Park Street
Fairfax, MN 55332
Phone:(507) 426-7274
Cemetery
Emanuel Lutheran Cemetery (Wellington Twp)
68364 C.R. 27, Fairfax, MN 55332
Fairfax, MN
Obituary
Dale Dennis Hillman was born January 6, 1941, in the farmhouse in Martinsburg Township where he spent the majority of his life. He was baptized as an infant and later confirmed in his faith at Emanuel Lutheran Church in Wellington Township, where he remained a lifelong member of the church. He attended primary school at Emanuel Lutheran and then graduated from Buffalo Lake High School in 1959. He was drafted into the army in 1963, and honorably discharged in 1965.
After his time in the service Dale returned home as the fourth generation to run the family farm. While on the farm he met the love of his life, Mary. They were united in marriage at St. Aloysius Catholic Church in Olivia, Minnesota, on August 5, 1967. Their marriage was blessed with three children; Lisa, Leslie and Scott.
Dale was a lifelong farmer in Martinsburg and Wellington Townships where he raised corn, soybeans and grain. He also farrowed hogs, milked cows and raised cattle. He took great pride in teaching his children the work ethic he learned on the farm. Even with the constant work required to operate the farm, he made time for family vacations, camping and fishing trips, and supporting his kids school activities. He passed his love of farming on to his son, Scott, who took over the farm when he retired. He loved helping out even after retirement and was running a tractor as long as he was physically able to do so. Even after he could no longer operate equipment, he was always there to lend advice and supervise. Dale was also a member of the Buffalo Lake Lions Club and served on the Martinsburg Township board.
After retirement, Dale and Mary traveled and spent summers between the farm and their lake cabin in northern Minnesota, and winters at their home in Mesa, Arizona. Dale loved spending time with his family at the cabin, and was always up for a blueberry bismark from the bakery. He also loved fishing and taking pontoon rides with his grandchildren. He enjoyed woodworking, creating stained glass art, and socializing during winters in Arizona.
Dale passed away peacefully Sunday, July 24 at Methodist Hospital in St. Louis Park, Minnesota after a brief battle with lymphoma along with complications from a long battle with multiple sclerosis. Blessed be his memory.
Dale is survived by his:
wife,                Mary Hillman;
children,          Lisa (Ron) Muller of Stewartville, MN,
Dr. Leslie Hillman of Woodbury, MN, and
Scott (Jocelyn) Hillman of Waconia, MN;
grandchildren, Nate (Hannah) Muller of Madison, WI, Kaylee (Collin) Fanton of Byron, MN, Matthew Muller of Stewartville, MN, Patrick Keane of Woodbury, MN, and Landon and Micah Hillman of Waconia, MN;
other relatives and friends.
Dale was preceded in death by his parents, Walter and Evelyn (Grams) Hillman; brothers, Gerald and Donald Hillman, and son-in-law, Dennis Keane.