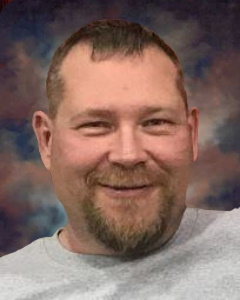 Service Information
Daniel A. Maiers, age 49, of Aberdeen, South Dakota, passed away on January 14, 2022, at his home.
Celebration of Life will be held on Friday, August 12, 2022, at 1 P.M. at Dobratz-Hantge Funeral Chapel in Hutchinson, Minnesota, with interment in Oakland Cemetery in Hutchinson.
Gathering of Family and Friends will be held one hour prior to the service at the funeral chapel.
Visitation/Gathering
Dobratz-Hantge Chapel
899 Highway 15 South
Hutchinson, MN
Website:hantge.com
Service
Dobratz-Hantge Chapel
899 Highway 15 South
Hutchinson, MN
Website:hantge.com
Funeral Chapel
Dobratz-Hantge Funeral Chapel
899 Highway 15 South
Hutchinson, MN 55350
Phone:(320) 587-2128
Cemetery
Oakland Cemetery
805 Hwy 15 South
Hutchinson, MN
Obituary
Dan was born in Hutchinson on Oct. 22, 1972. He was the son of Kathy (Bullert) Maiers and Tim Maiers. Dan grew up in Hutchinson and graduated from Hutchinson High School. He furthered his education at what is now Ridgewater College. Dan studied machine tool and die making and became a skilled and well-respected machinist.
Dan was a family man who loved spending time with his three children and would do anything for them. He loved toy tractors — his collection once filled a room in his mom's home. He also loved Chevys and working on his '63 Nova. Dan shared his passion for tinkering and creating with his kids. It was not uncommon to see them working on projects such as building real and toy tractors, putting together Legos, or fixing vehicles. Dan also loved taking road trips with his children and teaching them a love for the great outdoors. Their trips often included camping, fishing and visiting family and friends back in Minnesota.
Dan is survived by his son Delaine Maiers of Aberdeen, South Dakota; his daughter Alaina Maiers of Hartville, Wyoming; his stepson Todd (Susan) Shurtleff of Green River, Wyoming; mother Kathy Maiers of Hutchinson; father Tim Maiers of Medford, Oregon; lifetime friend Kyle Leidholt and family of Aberdeen, South Dakota; the mother of his children, Raina (Laws) Maiers; and many aunts, uncles, cousins and friends.
Dan was preceded in death by his grandparents, Mildred and Willard Bullert, and Rita and Joseph Maiers; uncles Michael Maiers and Joseph Maiers Jr.; and aunts, Linda Maiers and Rose Maiers Norman.