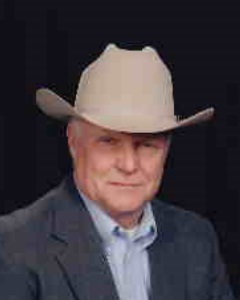 Service Information
Daniel Morton Sr., age 79, of Winthrop, Minnesota, passed away Saturday, November 20, 2021, at his home in rural Winthrop.
Funeral Service will be held on Saturday, November 27, 2021, at 11:00 A.M. at CrossPoint Church in Hutchinson with interment in Clear Lake Baptist Cemetery, Severance Township, Sibley County, Minnesota.
Visitation will be held on Friday, November 26, 2021, from 4:00 P.M.-8:00 P.M. at the Dalin-Hantge Funeral Chapel in Winthrop and will continue one hour prior to the service at the church on Saturday.
Visitation/Gathering
Dalin-Hantge Chapel
209 W 2nd Street
Winthrop, MN
Website:hantge.com
Service
CrossPoint Church
1215 Roberts Road SW
Hutchinson, MN
Funeral Chapel
Dalin-Hantge Funeral Chapel
209 West Second Street
Winthrop, MN 55396
Phone:(507) 647-5326
Cemetery
Clear Lake Baptist Cemetery (Severance Twp)
Severance Township, rural Gibbon, Sibley County
Gibbon, MN
Obituary
Daniel Linn Morton was born the son of Samuel and Margaret (Moore) on November 7, 1942 in Omaha, Nebraska.  He attended Tekamah High School in Nebraska.  He was in FFA, 4-H, livestock judging, in his church youth group and took piano lessons from his Mom. He was chosen as Nebraska State Farmer for FFA. Dan went on to earn his Bachelor of Science in Agricultural Engineering from Iowa State University. He also fought fires in Oregon for six months during his University years.
Dan was joined in marriage September 24, 1967, to Donna Jean Land in Hershey, Nebraska. They met at a church party in Minneapolis while Donna was visiting her college roommate. They really "met" playing Twister at the party. They went on two dates that weekend and Dan really liked her, especially how she looked in "those" corduroy jeans!! They were married seven months later. He knew when he had found the love of his life. At their wedding, the pastor talked about a triangle – Dan, Donna and God. This triangle became the foundation of their family and their lives. They had three children, Dan Jr, Dalynn and Deborah. They bought the farm in Winthrop, Minnesota, in 1973. This farm shaped an important part of who Dan is, a farmer, who loved the Lord and his family deeply. He valued his friends and neighbors around him and his church family at Clear Lake Baptist. He was always available whenever someone needed him. Dan and Donna raised the kids on this farm, led the local 4-H club and spent many years in the church singing, playing piano, organ and guitar and teaching Sunday school and Vacation Bible School. Dan's work experience also included working at Farmhand as a design engineer and at Electric Machinery before and early in their marriage. He then focused on being a successful farmer and sold grain bins and insurance for many years as well. He loved the opportunity to meet new people and serve them in their needs. His farming and sales work, serving at church and in the 4-H club allowed him this touch on the lives of others. Dan loved to feed people at the farm and you never left his table or picnics hungry. This ability to touch and impact others was Dan's passion. After 25 years, Dan also went back to work as an engineer at Rosemount Engineering in Chanhassen so he and Donna could "pay off the farm". During this time, Dan lost Donna in a car accident on December 4, 2000. Dan was at a deep loss without the love of his life and stayed strong for his children and those who loved her. He always trusted in the Lord even in this most difficult moment.
Dan then met Joan Carol Haley in a grief group while working at Rosemount Engineering. As they got to know each other, a new love slowly grew in his heart. Dan and Joan were married on August 24, 2004. Joan became that "relief pitcher" for Donna when her game was ended early. They continued their life on the farm, expanding the house as it was filled with eight amazing grandchildren (Dayne, Donnae and Drayden Morton, Elynn and Easton Hoch and Katie, Anna and Lizzy Nykanen). Joan also got Dan to expand his horizons "beyond the farm" and travel around many parts of the United States. As this Nebraska farm boy's life reached retirement age, when most are ready to slow down, Dan seemed only to pick up the pace. He valued every day he had continuing to farm with his son, Dan Jr. as he moved back to Minnesota and bought a farm site right next door. He became an even more successful commodities trader to "support the farm" and build retirement income. He threw himself into the busy lives of his kids, his kids in-laws and grandkids.  Dan loved his family and spent every moment he could with them, pouring into them wisdom, love and faith. He loved to go to all their activities and could be seen running from rodeo, to wrestling, to soccer, to 4-H sheep shows, to golfing, to ice skating, to band concerts, musicals and theatre. He was deeply engaged in each one of their lives. His family brought him great joy.  He loved to share about what his kids, kids in-laws and grandkids were each doing and was so proud of each one. Dan loved to have fun and to make everything fun. Every day was an adventure and every day ended with "I love You". Every get together and conversation with his three kids and grandkids ended with "I Love You".  Dan said you cannot say I love you too often, not possible.
Dan lost Joan to Parkinson on January 19, 2020. He was again a rock to his family, grandkids and Joan's family, trusting the Lord without wavering.
Dan surrendered his life to Jesus as a child and knew Him as his personal savior. Dan lived out his testimony shining a light for the Lord every day. He had a magnetism that drew others to him. This magnetism was the love of Christ shining through. Dan was a servant leader in all his actions. His heart for people made him an excellent listener. Anyone who crossed his path in life soon became a friend. He was baptized as a youth and as an adult and trusted in the Lord always.  Dan loved his Lord Jesus and he loved his family, friends and all those whose life path crossed with his. He will be missed by all who knew him and loved him. 
Dan is survived by his children, Dan Jr and wife DeAnn; Dalynn and husband Emory; Deborah and husband Jon; Grandchildren, Dayne, Donnae, Drayden (Dan Jr.), Elynn, Easton (Dalynn) and Katelyn, Anna, Elizabeth (Deborah); Sisters, Annetta Haack, Rachel Thorson; other nieces, nephews, relatives and friends.
Dan was preceeded in death by his parents, Samuel and Margaret Morton, his brother Samuel Morton and wives, Donna (Land) Morton and Joan (Haley) Morton.